Last Updated on October 3, 2023 by Alex PT
Metcon shoes, like Nike Metcons, are primarily designed for cross-training and weightlifting. While they offer stability, they are not ideal for running due to limited cushioning and flexibility compared to running-specific shoes.
Are Nike Metcons good for running?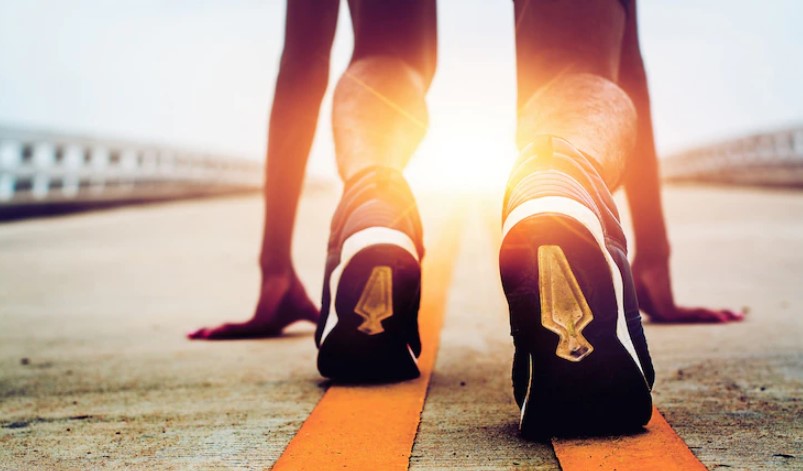 Running requires the right shoes for optimal performance and comfort. Nike, a dominant player in the footwear industry, offers a variety of models suited for different athletic activities. The question is, are Nike Metcons specifically good for running? To help answer this, delve into the following key points.
1. Design and Structure
Nike Metcons are primarily designed as cross-training shoes. They boast a flat and stable sole which aids in lifting weights and performing high-intensity workouts. However, this design may not provide the cushioning and support required for running, especially long distances, potentially influencing performance and comfort negatively.
2. Limited Heel-to-Toe Drop
The heel-to-toe drop in Nike Metcons is usually less than what is found in traditional running shoes. Runners, especially those who land on their heels, might find this lack of difference in cushioning between the heel and toe uncomfortable.
3. Firmness Versus Cushioning
Nike Metcons have a comparatively firm sole to provide stability during workouts. For running, however, a softer, more flexible sole can provide better shock absorption to minimize impact on joints.
| | Nike Metcons | Typical Running Shoes |
| --- | --- | --- |
| Sole Firmness | High | Low to Moderate |
4. Breathability
Nike Metcons offer great breathability and comfort, similar to running shoes. This is an advantage for runners as their feet can stay well-ventilated during runs.
5. Short Runs and Sprinting
For minimal running or sprinting during cross-training, the Metcons can suffice. They provide sufficient comfort and support for short distances.
While Nike Metcons can suffice for a light run, their design characteristics might not make them the best choice for running, especially over extended distances or terrain. Proper running shoes provide benefits like greater arch and ankle support, more flexibility, and superior shock absorption that substantially aid in running performance and comfort. Therefore, it might be advantageous to invest in trainers specifically designed for running for dedicated running sessions. Each shoe serves its purpose, and the Nike Metcons undeniably shine as cross-training shoes.
Why Are Metcons Good For Running?

Metcons are great for running because they are equipped with some outstanding features which include;

Grip

Without a firm grip, you're liable to slip or slide when moving and changing direction. On top of this, while ascending or descending hills, people have a better time handling the situation if their feet don't continue to slide out from beneath them with every step taken.

The traction on the bottom of the shoe is designed to provide the user's foot with support and grip when ascending a thick rope during Olympic weightlifting. In order to facilitate this, patterns are strategically placed in areas that make sense – i.e., not in places like where bending occurs during a squat since they wouldn't offer any stability or surefootedness during such an intense downward movement.

With regard to future iterations of the design, it makes sense for Nike to mold their previous innovations with the latest technologies through input from elite athletes just as a chef might incorporate new ingredients into their recipe book based on feedback from their most loyal customers.
Stability

When trying to find the right piece of equipment for your home gym, you want to be sure that each and every tool will faithfully serve its purpose. Unfortunately, many aspiring buyers choose a pair of squat or deadlift shoes thinking they'll live up to their name only too soon find that they have shoe features that prevent them from getting the maximum amount of benefits from such exercises!

The latest release of the Nike Metcon 5s are easy to pair with any outfit, thanks to their subtly colored variation of options and low-key style. These shoes have a lower heel profile than previous versions but pack in some serious tech and support for high-intensity workouts. Thanks to the Hyperfuse upper mesh, you can be sure that these babies will take everything you throw at them with ease!

The one feature we would like to specifically point out with these Metcon 5 shoes is the additional height on the heels thanks to the Hyperlift inserts, which makes them awesome for lifting exercises as well as more complex moves like handstand pushups since they won't dig into walls when you put your weight on them. Not only does this make it easier for lifting exercises, but it also makes you feel incredibly stable when standing up or going underneath anything that might cause discomfort or pain similar to wearing an old-school pair of running spikes … which is awesome!
Lockdown
The Metcon is the newest cross-training shoe that we've received. It arrived at our office a few days ago so we decided to take it for a test run, literally. Thanks to the "runner's knot" that was incorporated, and also came with two lace holes at the top of the shoe. Besides making it easier to tighten and loosen, the runner's knot is intended to keep your heel securely in place so you don't have to worry about slipping and sliding in these shoes.

Nike has been known to create some pretty cool shoes that ensure the utmost comfort for any occasion including, but not limited to, training! They even develop special lacing systems that will keep you locked into your footwear and will certainly give you a better athletic experience.
Mobility
One of the more differentiating and more premium features from a usual Metcon shoe is definitely the luxurious sole. The soles can be a bit thinner than usual, extending all the way up to the front part of the shoe. They also become much more flexible towards their front as well. This gives your feet exactly what they need without restricting it in any way to help you achieve better form and stability while you're working out!
Additionally, the grip on these shoes gets stickier as one looks at their toes; they're perfect for indoors or outdoors since they can grip both surfaces really well!
What's Not Good About the Nike Metcon Shoes
While Nike Metcon shoes are popular for cross-training and weightlifting, they may not be ideal for certain activities or preferences due to the following drawbacks:
Limited Cushioning: Metcon shoes have minimal cushioning, which may lead to discomfort during high-impact activities like running or jumping. They lack the cushioning and shock absorption of dedicated running shoes.
Lack of Flexibility: Metcons prioritize stability and support for weightlifting, which can make them less flexible for activities that require a wide range of motion, like running or agility drills.
Heaviness: They tend to be heavier compared to running shoes, which can affect your running speed and agility, especially during longer runs.
Traction: Metcon shoes may not have the same level of traction as running shoes, which could be problematic on wet or slippery surfaces.
Narrow Toe Box: Some users find the toe box of Metcon shoes to be narrow, potentially causing discomfort or pinching during running.
Specialized Use: Metcon shoes are designed primarily for cross-training, weightlifting, and gym workouts. They may not provide the optimal support, cushioning, or performance for running-specific activities.
Durability: While they excel in durability for activities like weightlifting, the toughness of the sole may not offer the same longevity for running compared to running-specific shoes.
Arch Support: Metcons may not offer the same level of arch support as running shoes, which could lead to discomfort or issues for those with specific arch or pronation needs.
What kind of shoe is Nike Metcon 6?
The Nike Metcon 6 is a superb all-around training shoe. It's one of the best shoes we've had the chance to try out thus far and it doesn't disappoint. Not only is this shoe lightweight, coming in weighing at only 12.6 oz (357 gr.), pretty much making it ideal for any kind of workout or sport, but it also comes with many other impressive qualities. It has marvelous arch support as well as strong grip because we were blown away by how versatile they are despite being mostly suited for training purposes, especially since they are so good at absorbing shocks better than most other shoes out there! If you are looking for an amazing shoe and don't mind spending some extra money on a more premium option, then look no further than the Nike Metcon 6.
Frequently Asked Questions
Do you wear socks with Nike Metcon for running?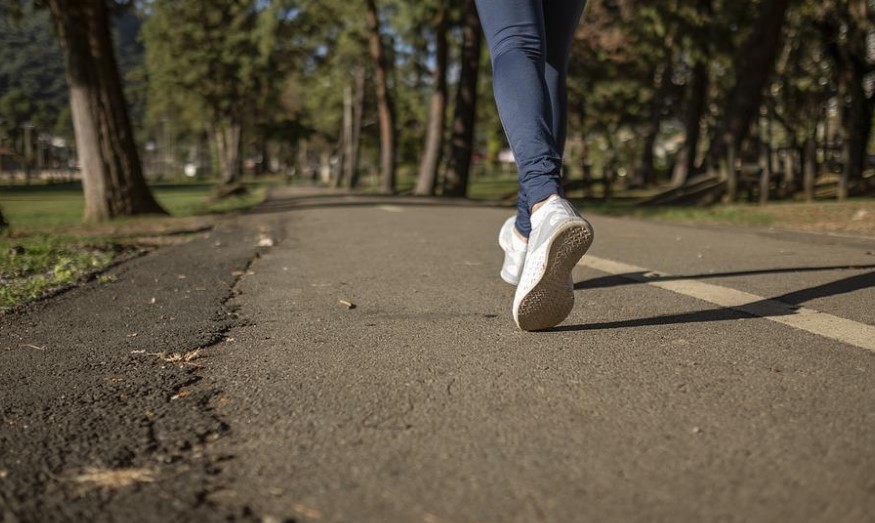 The Metcon 4s are a favorite for adidas gym goers since they offer great flexibility, especially for an all-purpose shoe that crushes WODs and training alike. However, some people have complained about the foot getting stuffy from time to time so make sure you have thin socks and try not to wear them for the entire work day since that tend to put more pressure on the foot.
Are Metcons good for athletes?
Metcon workouts are a combination of multiple exercise skills – so maybe you'll stretch before doing a flurry of burpees or deadlifts, with some cardio and muscle-gaining thrown in for good measure… all in one challenging circuit. If counting reps is your thing, then the number of exercises may be even greater, but the point is to force your body to adapt and grow stronger through training multiple skills within each workout. This kind of training can not only improve how fit you are at once, but also help you see noticeable results from your efforts as you become fitter over time!
Can you run comfortably in Metcons?
Yes! Nike has decided to change things up a bit with the Metcon sneakers this time around. They have kept their signature foam cushioning and branded outsole, but they have gone a different direction when it comes to fit, as they see this as being one of the best features on their most lightweight trainers yet. This quality will now translate into your own runs without sacrificing stability or durability like you might expect from shoes made for training purposes.
Are Metcons only for CrossFit?
Performance sneakers are now a fashion staple for many people. Nike's latest Metcon model treads the perfect line between professional athlete and casual urbanite. So, whether you're a dedicated CrossFit nut or simply a fitness-focused fashionista, the Nike Metcon provides all of the modern benefits it takes to perform at your best while looking good AF at the same time and is currently available across their web store.
Can you run in the Nike Metcon 4?
The Metcon 4 running shoe is best suited for short, high-intensity workouts. Though plenty comfortable enough to wear around town or in the gym, this model lacks important features such as a rock plate and stability features designed to protect your feet while running over rough terrain or extended distances.
Final Thoughts 
We've come to the end of this informative article. We hope you were able to find good resources in your quest to know if Metcons are good for running. If you have any questions or comments, don't hesitate to contact us. Thanks!
References:
https://www.quora.com/Are-Nike-Metcons-good-for-running
https://www.steadyfoot.com/are-metcons-good-for-running/