Last Updated on October 4, 2023 by Alex PT
Tommy Armour golf clubs are generally considered to be of decent quality and offer good value for money. They are respected by golfers, with models catering to various skill levels. However, individual preferences and needs should guide club selection.
History of Tommy Armour golf clubs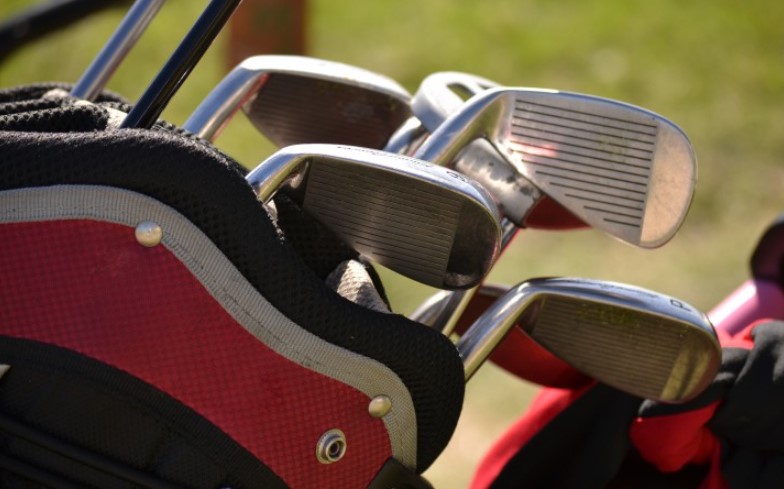 Historically, this brand was named after a highly successful Scottish-American pro golfer and hall of famer, Tommy Armour. The company has been a reputable brand for several decades, particularly in the 1980s and 1990s. During its years of absolute dominance and strong reputation in the golf industry, the Tommy Armour brand is renowned for producing golf clubs of optimum quality and standard. The brand was hugely successful and gained recognition with one of its versions – Tommy Armour 845 – emerging as one of the best-selling golf clubs in the 1980s. However, the brand went under the radar and suffered a reduced popularity for a long while due to multiple reasons which will further be discussed in this article.
What happened to the Tommy Armour golf club brand?
Tommy Armour has endured ownership instability since its inception and this has contributed majorly to its fall from glory and ultimate decline in popularity. Several companies ranging from the likes of Teargolf Drop, Hilco Customer Capital, Crystal Capital, and Huffy Corporation have previously owned the brand. Sports Authority took over as the sole owner in 2010 but went bankrupt six years later. Presently, the sole ownership of Tommy Armour is Dick's sporting goods while the brand design is made by design works company, one of the subsidiaries of the famous BMW Group. The inconsistency in ownership has a telling effect on the brand's image and sponsorships, which has ultimately resulted in its decline in prominence over the years.
Are Tommy Armour golf clubs any good?
Tommy Armour Golf Clubs have been around for a while, and they have gained recognition among golf enthusiasts through their performance, durability, and affordable price range. 
High Performance: Tommy Armour golf clubs are designed to enhance golfers' performance on the golf course. Through innovation and technology, these golf clubs handle well, and aid in achieving accurate shots, thus upping the game for both amateur and professional golfers.
Variety: Tommy Armour offers a wide range of golf clubs to cater to differing golfing needs. From putters to drivers, golfers can select clubs that enhance their swing, offer better control, or increase their distance.
Affordability: Despite their quality and performance, Tommy Armour golf clubs are priced reasonably. They offer a great value for money, especially for those looking for performance and durability within a budget.
Quality and Durability: Tommy Armour prides itself on quality. The golf clubs are known to withstand wear and tear, reinforcing their long-lasting appeal.
Technological Innovation: Tommy Armour has incorporated various technologies into their golf clubs, such as VFT to increase distance, or DLT putting technology for better alignment and accuracy.
Overall Rating: On platforms such as Golf Digest, Tommy Armour golf clubs have received good reviews from users and golf experts alike. The Tommy Armour 845 Series, in particular, has been dubbed "a classic reborn."
| Tommy Armour Golf Clubs | Features |
| --- | --- |
| Performance | High handling and accurate shots |
| Variety | Wide range of clubs for different golfing needs |
| Affordability | Reasonably priced against performance and quality |
| Quality | Known to withstand wear and tear |
| Innovation | Incorporation of various state-of-the-art technologies |
| User Reviews | Positive reviews on performance and durability |
Which version of the Tommy Armour brand should I buy?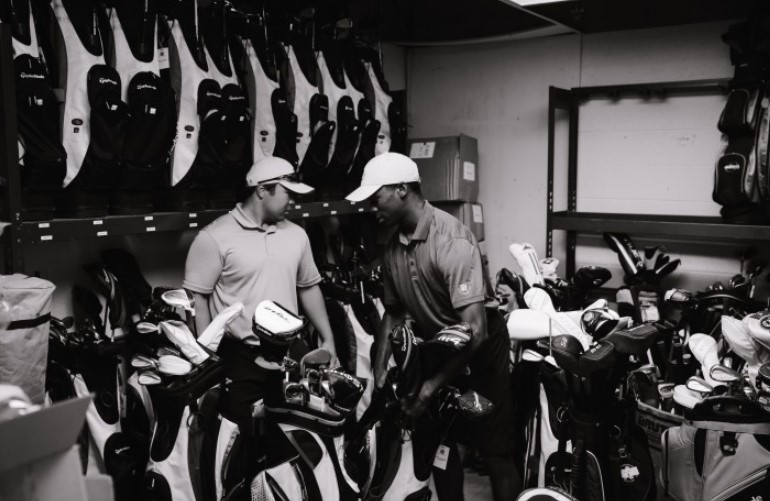 Customarily, the Tommy Armour brand is designed to meet customer standards and their products have been top quality for several decades. Through the successful years, they have produced several versions with different qualities to suit the needs of diverse golfers. 
1. Tommy Armour 845 golf clubs
This version comes with top-quality iron and is better suited for golfers who crave comfortability and less vibration output. They come with a thick face design which enables golfers to maximize the club and ball speed. Produce in two different types – the regular and stiff flex, Tommy Armour 845 clubs guarantee a proficient and absolute command with enough forgiveness.
Furthermore, below is a specification chart about the Tommy Armour 845 irons to give you more insight into its special features specifically it's model, loft, lie, length, and bounce.
| | | | | |
| --- | --- | --- | --- | --- |
| Model | Loft | Lie | Length  | Bounce |
|   48° | 48° | 64° | 35.75'' |     8° |
|   52° | 52° | 64° | 35.5" |     10° |
|   56° | 56° | 64° | 35.25" |     12° |
|   60° | 60° | 64° | 35" |     8° |
2. Tommy Armour hybrid and wedges
As another quality golf equipment made by the Tommy Armour brand, Wedges are iron clubs primarily used for high or short trajectories. An instance is the GXT steel-made wedge that is precisely constructed with three separate loft angles. On the other hand, Tommy Armour hybrids are well built to customer standards and satisfaction. With the 845 hybrids the most popular of all, it comes with two different variations 3-H and 4-H respectively.
3. Tommy Armour 845 driver
As a top brand in the industry of golf equipment, Tommy Armour is renowned for producing top-quality drivers. Essentially, The flex variations of 845 Tommy Armour drivers are of three different types and the helium graphite shaft guarantees a proficient swing. In addition, a longer distance can be ensured as the club head is designed with forged face design, and revolutionary inertia technology is included for easy adjustment of the CG level to suit different golfers' preferences.
Should Beginners Play With Tommy Armour Golf Clubs?
Beginners can consider playing with Tommy Armour golf clubs, but several factors should guide their decision:
Budget: Tommy Armour clubs often offer a cost-effective option for beginners who don't want to invest heavily initially.
Skill Level: Some Tommy Armour models are designed for beginners and high handicappers, featuring forgiveness and ease of use. These clubs can help newcomers develop their skills.
Customization: Golf clubs should be fitted to a player's height, swing speed, and skill level. Seek professional club fitting to ensure the right fit.
Goals: Beginners should consider their long-term goals in golf. If they plan to stick with the sport and improve, investing in clubs with room for growth may be wise.
Reviews and Testing: Read reviews, get recommendations, and test clubs to find what feels comfortable and suits your playing style.
Consider Used Clubs: Beginners can also explore used Tommy Armour clubs, which can be budget-friendly.
Ultimately, the choice of golf clubs, including Tommy Armour, depends on individual preferences, goals, and the importance of budget considerations. It's advisable for beginners to get advice from experienced golfers or professionals to make an informed decision.
FAQs
We have a compiled list of frequently asked questions about how good Tommy Armour golf clubs is. Let's take a look at them!
Is Tommy Armour still alive?
No! The late legendary Tommy Armour was a hugely successful pro golfer during his playing days, winning three major titles. As recognition of his legacy, he was inducted into the Golf Hall of Fame in 1976.
Are Tommy Armour golf clubs good?
To a considerable extent, yes! They are perfectly suited for beginners and high handicappers. Additionally, Tommy Armour irons, hybrids, wedges, and other equipment worthy to be considered when you are on the lookout for excellent game improvements.
What golf clubs does the Tommy Armour brand make?
Back in the 1980s to 1990s, Tommy Armour was known for its irons. However, there are other golf clubs in their product line which are hybrid, wedges, putters, fairway wood, and drivers. Additionally, Tommy Armour produces women's golf irons.
Are Tommy Armour golf clubs made in China?
This brand's headquarters is situated in Miamisburg, Ohio. United States and that's where all Tommy Armour golf clubs are assembled.
Conclusion 
Tommy Armour brand has been around for several decades and is a smart choice for beginners and high handicappers. It comes with a budget-friendly cost and it is additionally a perfect choice for game improvement proposes.
We hope this informative article has provided you with enough resources to answer your queries about the article topic. Don't hesitate to contact us if you have more questions. Thanks!
References:
https://www.windtreegolf.com/tommy-armour-clubs/
https://www.golfcartreport.com/are-tommy-armour-golf-clubs-good/