Last Updated on October 21, 2023 by Alex PT
Warrior Golf Clubs are a budget-friendly option for beginner and intermediate golfers. They offer good performance and value for the money, but they are made with less expensive materials than major brands. Overall, Warrior Golf clubs are a good option for golfers who are looking for affordable clubs with good performance.
The Table Below Contains The Cost Of Used And New Warrior Golf Clubs
| | | |
| --- | --- | --- |
| Golf Clubs | New | Used |
| Set of irons | $500 | $150 |
| Woods  | $175 | $$38 |
| Drivers  | $300 | $80 |
Based on what you're looking for and your specific needs as a golfer, these options are going to vary. You can be assured of good quality from Warrior once you've gotten a custom price with them. Generally, custom golf clubs have exploded in the golf industry and they have been more popular than they used to be years ago. 
Back then, standard-sized clubs weren't use to be perfect for players that are either too tall or too short. To use a set of clubs that fit their individual needs, they'll have to tweak these clubs. Over the years, this has been reduced significantly and Warrior golf clubs were one of the first to bring in the idea of playing golf with clubs that match player's games. Truthfully, custom golf clubs are worth the money. 
The good thing here is that you can easily get your custom clubs with most manufacturers now offering custom-made services. They offer free upgrades on all of their clubs to ensure that customers play golf with the right clubs that suit them. With little or no extra charge, your preferred brand will help you upgrade the grip, loft, and lie of clubs. You can also add some shaft upgrade options without extra cost. 
The main thing here is that, regardless of the brand you choose to buy from, you will get golf clubs at reasonable prices. And this is not really good for the business of Warrior Company. This brand has been reported to be overly desperate to sell to their customers even if they would have to return later. Nevertheless, we can agree with the idea of letting buyers try out golf clubs before it is finally purchased. 
Most people who ignore the fine print might find themselves ending up with a set of clubs that don't suit their needs or match their game. In the end, you must get a custom club that perfectly harmonizes with the type of player you are and match your playing style. 
Are Warrior Custom-Made Golf Clubs Good?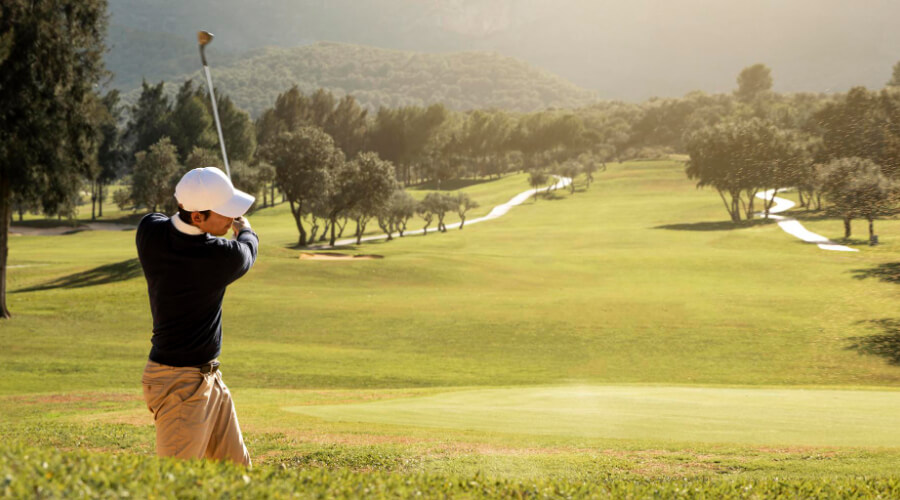 Warrior Golf is always a better alternative if you've looked all over for major manufacturers but still couldn't find what you need. Just like we said earlier, this brand specializes in delivering reasonably-priced, custom golf clubs, and they've not been disappointing for quite some time now. 
You might just be missing out on the beneficial services that they offer if you've never owned a set of custom golf clubs. Some people claim that the pricing of their custom clubs is imprecise while some are actually impressed by all that they have to offer. We've composed a guide to help you know what new and used Warrior golf clubs are worth. Let's check it out! 
Are Warrior Golf Clubs Good for Beginners?
Warrior Golf Clubs can be a reasonable choice for beginners due to several factors:
Affordability: Warrior Golf Clubs are often more budget-friendly than premium brands. This is advantageous for newcomers who may not want to invest heavily before honing their skills.
Customization: Warrior offers customization options, allowing beginners to tailor clubs to their needs, which can be beneficial as players develop their swing and style.
Complete Sets: Warrior provides complete sets with a range of clubs, simplifying the purchasing process for novices who may be unsure which clubs to start with.
Amateur-Friendly Features: Some Warrior clubs are designed with forgiveness in mind, offering larger clubheads and game-improvement features, which can be beneficial for beginners who need help with distance and accuracy.
Customer Support: Warrior has a reputation for good customer service, aiding beginners in making informed choices and addressing concerns.
However, it's essential to consider some potential drawbacks:
Quality: Warrior clubs may not match the quality and performance of top-tier brands. As beginners progress, they may outgrow their Warrior clubs.
Resale Value: Warrior clubs typically have lower resale value compared to established brands, which could be a consideration for those who plan to upgrade.
Preference: Golf clubs are highly personal, and individual preferences vary. What works for one beginner may not suit another.
Ultimately, Warrior Golf Clubs can be a suitable choice for beginners looking for affordable and customizable options. Still, as their skills improve, they may consider transitioning to more premium brands to enhance their performance. It's advisable to try out different clubs and consult with experienced golfers or professionals for personalized recommendations.
How Much Are Warrior Golf Clubs Worth? (New & Used!)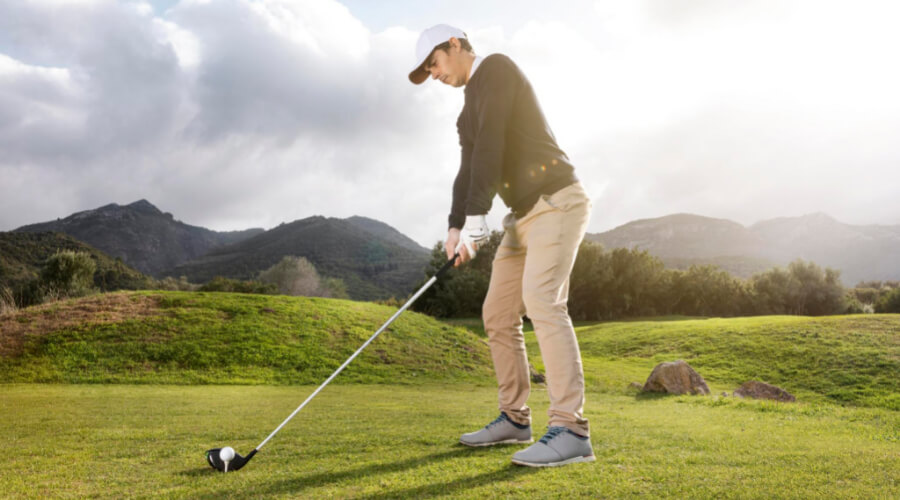 A new set of Warrior golf clubs has almost the same price range as every other manufacturer. Take, for example, you can expect about $500 or more for a set of irons. Also, you can expect to pay about $175 for wood, including shipping fees. Warrior drivers are reasonably cheaper. You should get the driver from Warrior for a slightly lower pricing around $300 or more.
 It is considered cheaper, especially when you compare its price with the $500 plus that you would pay for Callaway or TaylorMade. If you're looking for used clubs, you will find a set for as low as $100 and as high as $400 or more. Considering the fact that used clubs are custom-made for the first user, you should be aware that there might be some underlying issues.
 You'll have to be sure that the first user has almost the same body type as your own and that your golf game is similar. The truth here is that the prices of used and new Warrior golf clubs are not substantially cheaper than the pricing of other top manufacturers. The major reason why Warrior clubs stand out is that they deliver great custom-made clubs. 
How Does The Warrior Custom Club Buying Process Work? 
The buying process of golf clubs from Warrior clubs isn't as clear-cut as it is for most golf brands on the market. That's just one of the few things that we disliked about this brand. Ordinarily, when you want to buy a set of golf clubs, all you have to do is walk to a store where you'll see them for sale with all of the other similar models. To decide which is the best match for your playing style, you can easily read reviews or potentially try it out. That's how it should be! But in the Warrior golf club scenario, things are done differently.
Warrior keeps the sales of their clubs a secret when you look at the way they are marketed and also when you consider the fact that most of these clubs are not advertised. Once you contact them to show an interest in a set of custom-made clubs, they will then get specific information about your playing staying and your golf game to deliver the best match that suits your needs. You will get the clubs delivered to you so that you can try them out, thanks to their new program.
 If you try them out and you find them suitable for your game, then you can process them into payment. However, if the clubs delivered to you aren't the right match for your game, you can return them to the company at a fee for shipping. Over the years, we've seen a lot of golf equipment brands adopting the same program that customers can try before they buy. But with Warrior, it gets a little bit more arduous.  
Though just for trying a certain number of clubs, you'll enjoy all of these incentives and prizes. Warrior Golf, sometimes, also throws in a free driver or golf bag to go along with their sets of golf clubs for customers who end up likening their product. It is a smart move to understand what the additional incentive says about the value of the clubs even if most golfers find it as a great value to what they are buying already. 
Where Are Warrior Clubs Made?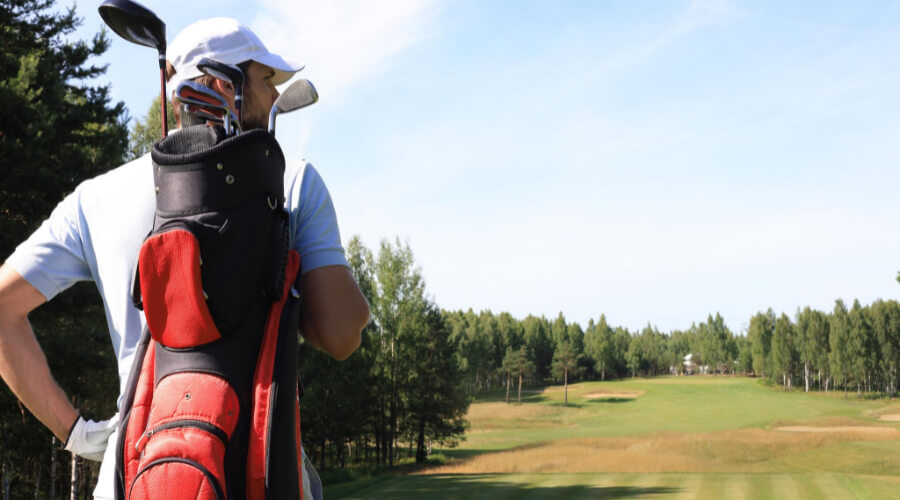 Warrior Golf has a 30,000-square-foot facility in Irvine, California, and that's where all their golf clubs are manufactured to your exact specifications to deliver incredible performance on the golf course. 
What Company Makes Warrior Golf Clubs? 
Warrior Golf clubs are made by Warrior Custom Golf, which is a custom golf club company that develops, manufactures, and markets custom golf clubs for golfers worldwide. It was founded in 1998 and is based in Irvine, California. Warrior Custom Golf is dedicated to the continual development of affordable state-of-the-art custom golf products and to building customer loyalty through customer service that is as exceptional as its products.
Warrior Golf clubs are known for their affordability, performance, and value. They offer a wide variety of clubs to choose from, including drivers, fairway woods, hybrids, irons, wedges, and putters. Warrior Golf clubs are typically made with less expensive materials than major brands, but they still offer good performance and durability.
Warrior Golf clubs are popular with golfers of all skill levels, but they are especially well-suited for beginner and intermediate golfers. They are also a good option for golfers who are looking for a custom set of clubs without breaking the bank.
Is Warrior The Best Custom-Made Manufacturer? 
Not really! However they are one of the first manufacturers to deliver custom-made golf clubs to golfers. In terms of quality, Warrior clubs are not the best. There are other brands on the market that provide high-quality, custom-made golf clubs. 
Where Can I Get A Set Of Used Warrior Golf Clubs? 
You can get used to Warrior custom-made golf clubs from eBay and other online warehouses. You can also check on Amazon. They sell used golf clubs sometimes. 
Wrapping It Up! 
Warrior Golf is worth it especially when you consider that they deliver custom-made options to your specifications. Their clubs are well-designed and built to suit your specific needs. A new set of Warrior golf clubs have almost the same price range as every other manufacturer with only slight differences. Overall, Warrior golf clubs would be a perfect option for you if you're a high handicapper who hasn't owned a set of custom-made golf clubs. We've come to the end of this informative article. We hope you were able to find good and reliable resources in your quest to know if Warrior golf clubs are any good. If you have any questions or comments about the article topic, don't hesitate to contact us. Thanks!
References:
https://www.quora.com/Are-warrior-golf-clubs-any-good
https://www.metroleague.org/are-warrior-golf-clubs-any-good/