Last Updated on October 21, 2023 by Alex PT
Some of the best Baseball simulation games are 9 Innings 20, Baseball 9, Baseball Highlights 2045, Homerun Battle 2, Home Run High, MLB Perfect Inning 2019, RBI Baseball 20, etc.
7 Best Baseball Stimulation Games
We've selected the 7 best baseball games, read on to find out what makes them special. 
1. 9 Innings 20
2. Baseball 9
3. Baseball Highlights 2045
4. Homerun Battle 2
5. Home Run High
6. MLB Perfect Inning 2019
7. RBI Baseball 20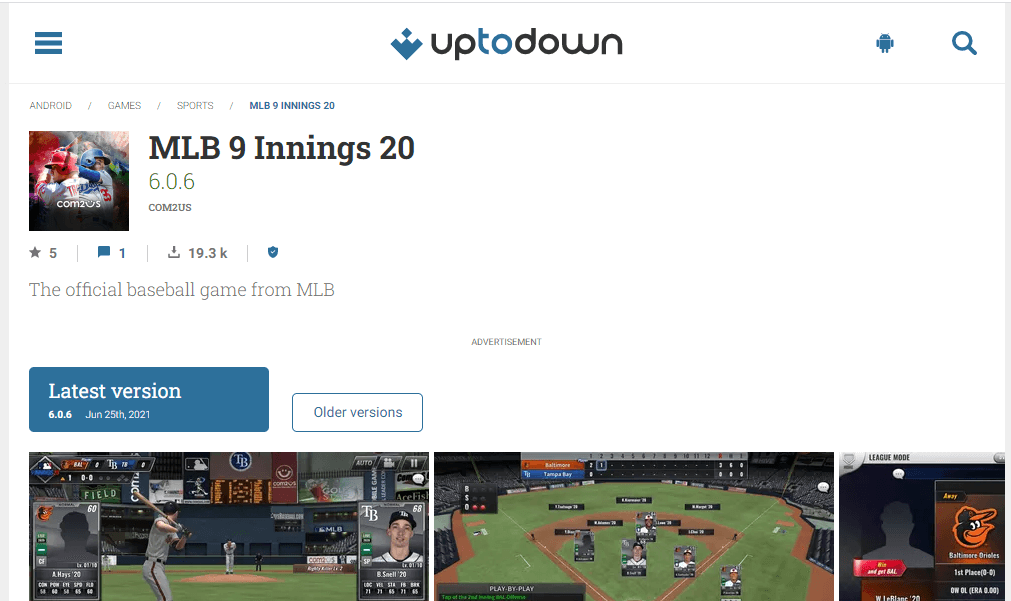 This game is one of the best free baseball simulation games out there. You'll get to enjoy actually baseball actions on your mobile phone. To build your roster, all you have to do is collect various player cards. You'll get to play with 800 players, 30 MLB ballparks with decent graphics, and a lot more. It comes with basic mechanics which gives the game much more randomness and luck than many other sports games out there.  People who don't mind something a little unrealistic will find this game find this fun little time experience. The good thing here is that the game is still in active development and will include relatively up-to-date rosters, new players, and updates.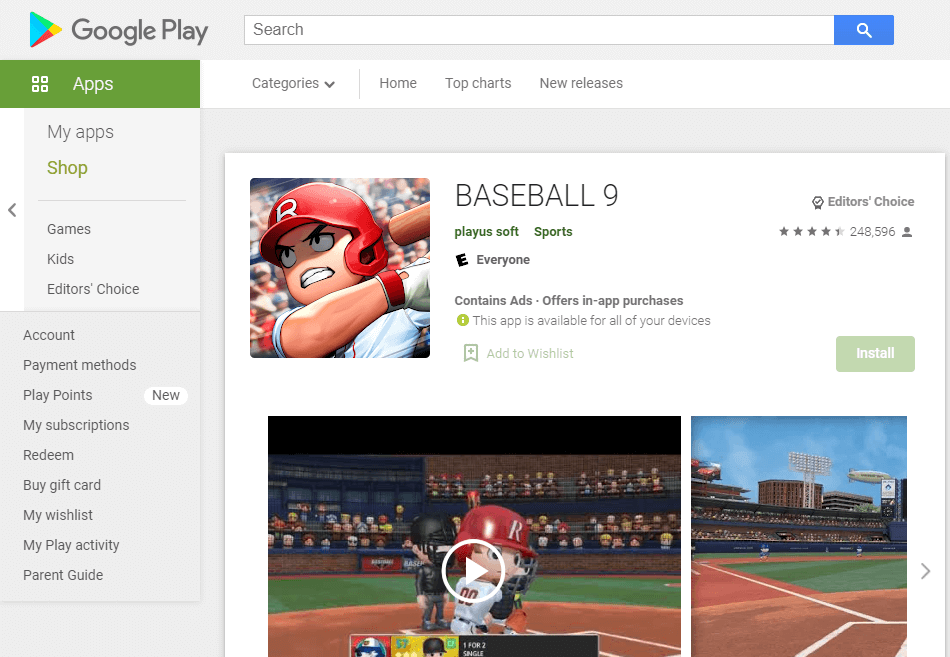 People who love arcade baseball games will find this one really interesting. None of the players here are real because the game isn't officially licensed. But to be honest, the game is actually a very good one. It is playable offline, comes with a bobblehead style of graphics, and easy-to-play mechanics. You'll also find some customizations, numerous player upgrades, and a game recruiting mechanic. Talking of a more free player-friendly game on Android phones, this game will certainly impress you. It is a fun game to play at any time.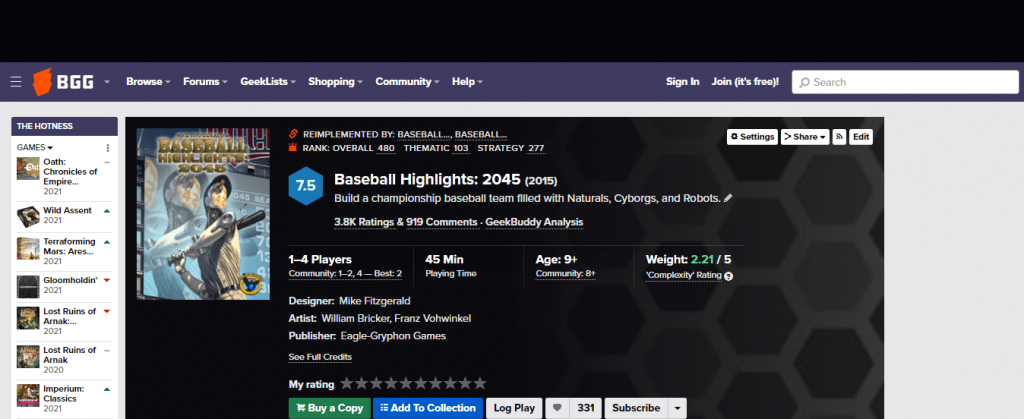 The baseball Highlights 2045 is an android edition of a board game. You'll get to collect a number of players from 60 different free agents. Here, the best team always wins. The game features local multiplayer game modes, an integrated rule book, auto-saving, and tutorials for newbies. The Baseball Highlights 2045 might not be the most in-depth baseball game on the market, but it is quite an interesting option for baseball lovers. It runs very well without any potential lagging as a classic board game. It's not completely free as it costs $3.99 with optional DLC as in-app purchases. Take note that you need to test play it thoroughly within the refund period because it hasn't seen an update since 2018.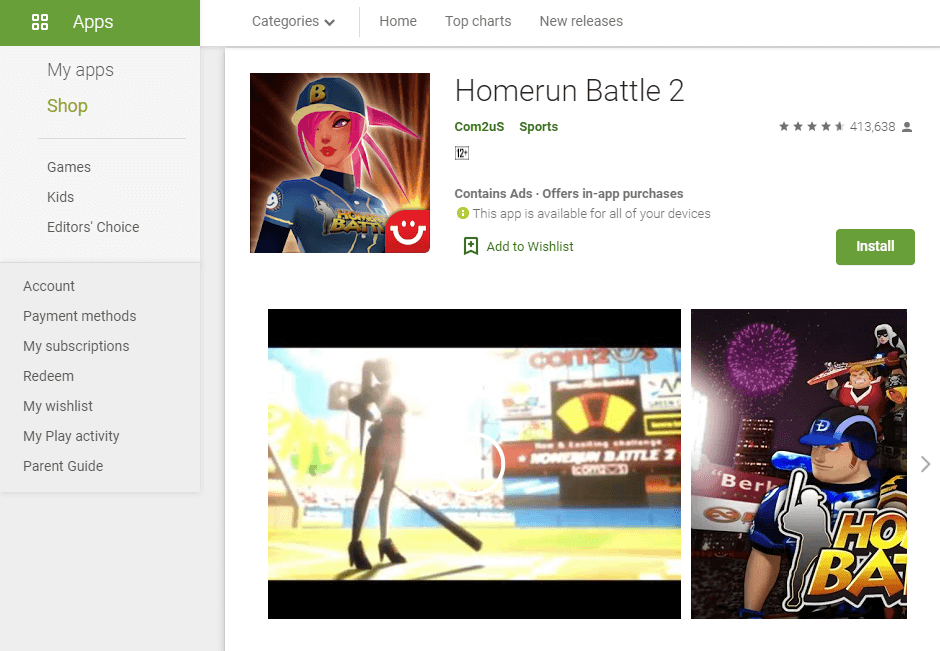 The Homerun Battle 2 is a free online baseball game with decent gameplay. It comes with simple mechanics, six-game types, social gaming options, and customizable characters. Though most users say the game's graphics are not real, it's still manageable. This game will fit well with the arcade-style of the game. To keep things fresh for a while, there comes various game modes. That's not all! The social element of this freemium game is really fantastic.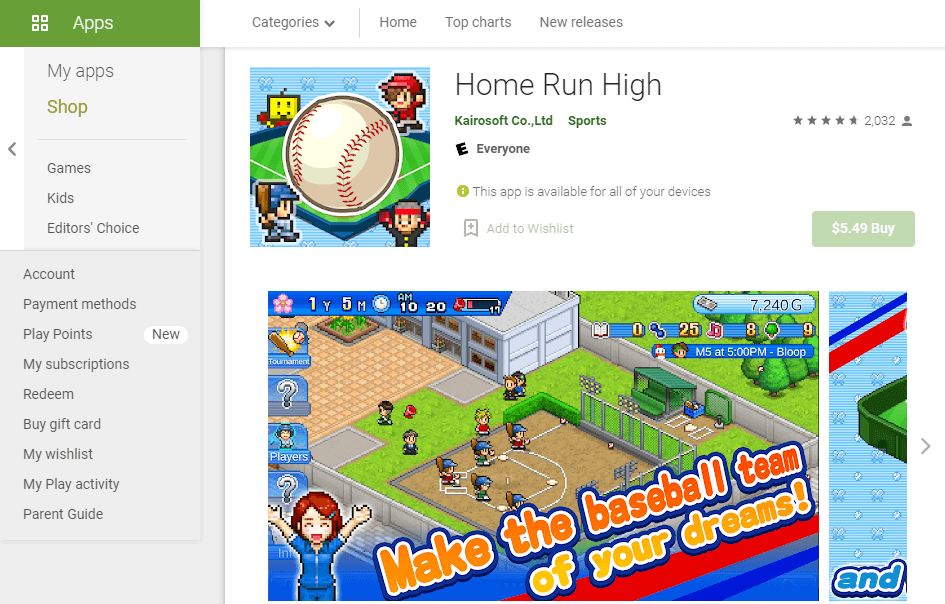 The next on our list is the Home Run High baseball game on mobile. It is a very good game with unique functions. You'll be able to build your team and other stuff like showers or batting cages. That's not all! You can also upgrade players. This game is one of the best baseball simulation games on mobile. As long as you don't care about playing actual baseball, you'll find this game as one of the deeper baseball game options out there. It is not free, so it costs around $4.99 with no in-app purchases or ads. Just like Baseball Highlights 2045, it hasn't been updated since 2019 so it ideal to test it thoroughly with the refund time to be sure you'd love it. 

The next here is the Perfect Inning 2020. It is a nice game, but not really the best on the list. It comes with a career mode, simple game mechanics, online PVP, updated roster, season mode, decent graphics, and various other game types. The freemium mechanics of this game makes it experience inadequate. The mechanics bog down making the baseball game experience quite wacky. You'll get to play actual baseball but you won't like it when getting hits or throwing pitches. You can build a franchise with your players, thanks to the character collection element.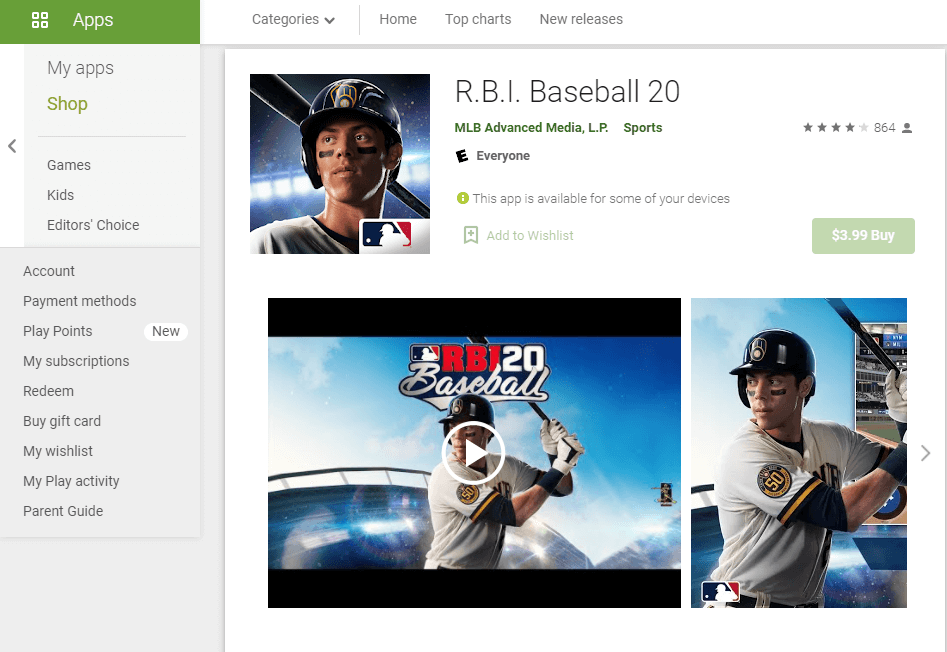 This game is from the MLB as its official baseball game. It features nice uniforms, 2018-updated rosters,  stadiums, and many more. In terms of graphics, this game still beats some on this list hands down. Just like it is in Perfect Inning 2020, you'll also get to enjoy a franchise mode that enables you to run your own teams. This is not the only game that the MLB has developed. There are also games like Beat the Streak and Home Run Derby. This is a premium game with no in-app purchases or ads. It's hard to say but just expect some bugs as the developers of this game still try to make the series perfect. 
Final Words- Summing Up! 
All the baseball games on our list are well-developed and built to offer a lot of fun to all baseball lovers. Just try two or three out to know which one will work for you the most. We've reached the closing chapter of this informative article. I hope you were able to find good and reliable resources in your quest to know the best baseball simulation games. If you have any questions or comments about the article topic, don't hesitate to contact us. Thanks!
References:
https://www.liveabout.com/top-baseball-simulators-321141
https://gamerant.com/best-baseball-mlb-games/