Last Updated on October 2, 2021 by
If you're looking for a basketball training program to help you boost your defense/offense skills and score more points in basketball, then you've come to the right place. In this blog post, we'll show you the best basketball training programs that are produced by some of the legends and professionals in the game. 
Whether you're a recreational player or you play competitively, these training programs will be effective for improved performance. You'll be to up your game as these programs offer practice modules, drills, and routine that can help learn anywhere at your own pace.
If you want to succeed in the game of basketball, improving your skills and techniques is quite important. But do you know the skills that are needed to become a better basketball player? A lot of people just work on street dribbling moves alone without having the fundamentals knowledge.
Overview Of The 6 Best Basketball Training Programs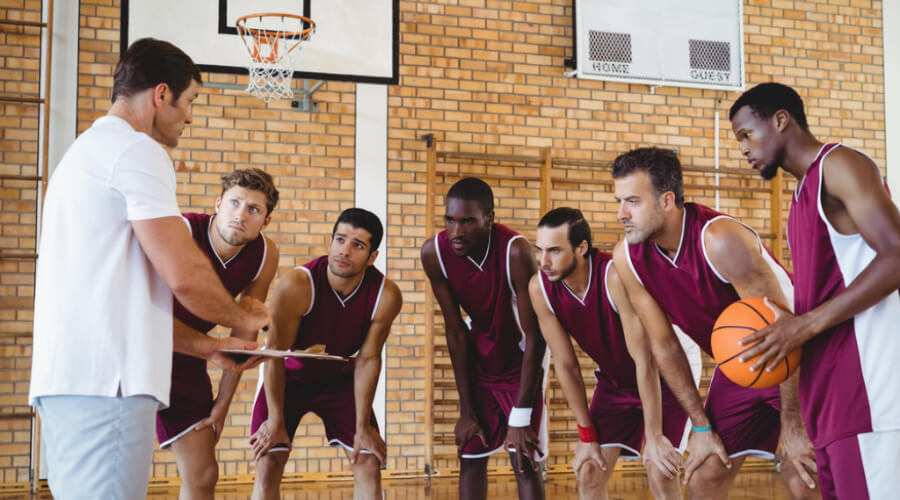 You need to spend some quality time practicing to become familiar with the fundamentals of basketball if you're dedicated to getting better and better in the game. The basis of basketball may include court vision, good pace, passing, dribbling, and shooting. So, without wasting time, let's check out these basketball training programs.
Stephen Curry Teaches Shooting, Ball-Handling, And Scoring (Masterclass)
This masterclass is an ideal option for people who want to learn from one of the best NBA layers of all time and improve their overall performance on the court. Stephen Curry, a 2-time MVP, and NBA champion teach you from his tactics and strategies.
 In this masterclass, you'll get 17 lessons with 4 hours of on-demand video which include modules on how to improve your ball handling, screens, shooting form, shoots of the dribble, shooting position, controlling the defender, pregame preparation, and many more.
 After making a purchase, you'll get additional items like a printable course book, a newsletter, and premium access to a group of past students for enlightenment. This is one of the best basketball training books that you can ever come across on the market.
Better Ball Handling (Coachtube)
Rick Torbett, a popular online course creator who has produced multiple online courses on basic basketball skills, is the author of this training program. If you're an avid basketball lover, you must have heard about the infamous Read and React Offense method of practice. 
Rick was the creator of this method of practice. It features over 30 workouts and over 200 individual drills to understand the basic techniques by means of over three hours of on-demand video. 
In this training program, you'll get to learn the beginner level training modules which include two workouts, strength workouts, crossovers changing hands, and trench workouts. Additionally, you'll get lifetime access, a certificate of completion, and extra resources. 
Defensive Skills And Drills (Coachable)
Rebounding is an essential part of training for defensive skills as a professional or recreational basketball player. Thanks to the utilization of on-court video to facilitate the presentations of basic and advanced basketball defensive skills. The training program was authored by Tom Izzo, the head coach for the Michigan State Spartans. Tom is a renowned basketball player who has won at the highest level of NCAA basketball. 
 In this intense series of videos, you'll get over one hour of on-demand video instruction with 9 modules teaching elbow and block coverage, positioning, jump to the ball, beating the screen, beat the belt drill, transitions defense, and many more. That's not all. You'll be certified at the end of the lesson. Also, you'll get lifetime access and additional resources. 
Basketball For Beginners: Improving Your Basketball Skills (Udemy)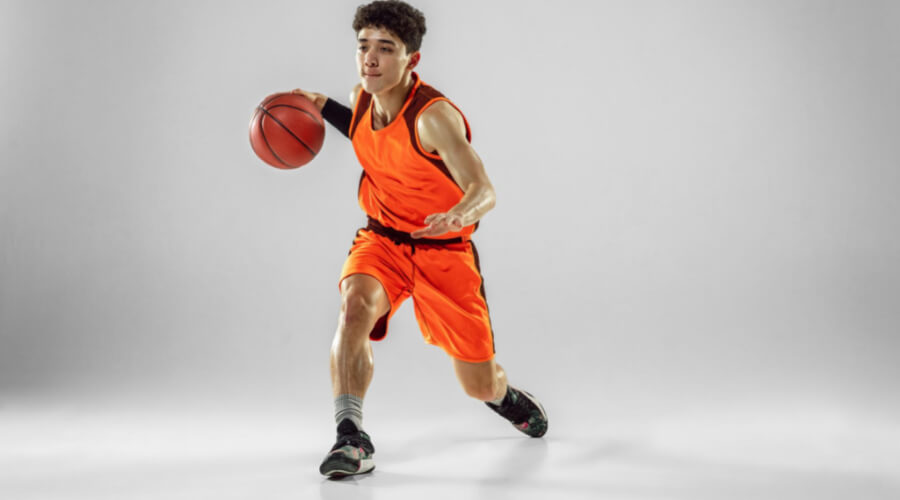 This basketball training program is suitable for all basketball enthusiasts who are looking to learn the offensive & defensive skills and techniques of the game. Daniel Yoo is the instructor of this book, and he's a basketball coach at one of the best high school basketball programs in the United States. So, no doubt about the fact that Daniel is capable enough to help you achieve your goals. 
This program is a one-hour online course for most beginners who wants to improve their offensive/defensive, shooting, and dribbling skills. In addition, you'll get downloadable resources and lifetime access to the course materials. That's not all. You'll also be certified at the end of the lesson. 
Coach Godwin's Ultimate Skills And Drills Training (Coachtube)
Coachtube had been an effective online platform where different players and coaches from the most popular sports like football, soccer, basketball, and baseball come together to teach students about each game. If you're looking to learn specific skill areas in the game of basketball, then this platform should be one of your top choices. For the basketball training, you'll get tutored by coach Koran Godwin, a leading scorer and a star in his college days. Koran's major duty is to teach amateurs about basketball. 
In this lesson, you'll get over 6 hours of on-demand video instruction with modules teaching 3 point drills, cone drills, practice habits, the crossover, scoring with hands in your face, passing how to dribble, pregame mindset, jump shots, layups, scoring off the dribble, and many more. In addition, you'll get downloadable resources, a certificate of completion, and premium access to lessons.
 That's not all. You'll be able to stream it on your smartphones and your TV. Looking for a basketball training program handled by a real-life professional? Look no further than this one here.
Basketball Balhandling From A-to-Z | Don Meyer & Jerry Krause (Coachtube) 
Basketball training programs are not for players alone, coaches can also learn from them. That's why the Basketball Ballhandling From A-to-Z by Don Meyer and Jerry Krause helps both coaches and players to know the basic ball-handling skills. 
If you're an absolute beginner looking for something easy to read and straightforward, this training program will be much more effective. The two authors of this lesson are well-respected coaches in the NAIA and NCAA with exceptional records and achievements in the last few years. 
Don and Jerry have authored a lot of books on basketball strategies, practice, and concepts. This course is beginner supported and you'll get over one and half hours of on-demand video instruction on full-court drills, dribbles, crossover, catching, and passing. Just like other programs on our list, this sports instruction comes with lifetime access, downloadable resources. That's not all. You'll get certified at the end of the lesson. 
Things To Consider Before Choosing A Basketball Training Program 
There are certain things that you need to consider before choosing a basketball training program to develop your overall performance on the court. Let's check them out! 
Basketball Knowledge/Skill 
You should consider the value that you'll be getting from the program before choosing it. It isn't a smart move to choose any internet basketball lesson with no in-depth techniques. That's why we recommend that you go for a training program authored by someone who has vast experience and skills in the game. Most of the training programs on our list are authored by legends and ex-players who have achieved a lot in the game.
Specific Skill Improvement 
You should go for basketball programs that work in the skills you need to improve. If you're a professional basketball player who still struggles to make great shots, then you need to go for programs that focus more on shooting skill improvement like Stephen Curry's Masterclass. 
Budget 
The amount you're willing to lay fit a basketball training program is another important factor to consider before choosing one. You don't necessarily have to break the bank to buy a basketball training program, especially if you're a beginner or a recreational player. Most of the programs on our list are quite affordable and cost-effective. They can be purchased for under $100. 
Amount Of Time You Have 
Basketball is a very popular sport played in most countries by people of different ages and skill levels. This game could be played competitively or recreationally. If you're a professional basketball player who has enough time to commit, then it is advisable to get training programs that are full-time. To maximize the learning process, you have to purchase a training program that can accommodate all your training time. However, if you're just playing basketball as a hobby or as a recreational game, you should go for a training program that accommodates the short sessions. Going for a training program that specializes in a particular area of your game will be suitable especially if you have a few hours a week to work on your skills. 
Final Words – Wrapping It Up! 
There you have it, a list of the best basketball training programs authored by some of the best players, coaches, and trainers. We've come to the end of this informative article. We hope you were able to find good resources in your quest to know the best basketball training programs. If you have any questions or comments about the article topic, don't hesitate to contact us. Thanks