Last Updated on March 29, 2022 by
There is a lot of significant difference that comes with fittings in your golf club by a champion and a golf galaxy. Among which are prices, professional touch, the best fit, and a host of others. Golf clubs are instrumental to great play, hence if your club is in bad shape, its ripple effect would mean poor contact and overall bad performance.
If you are searching for a place to fit your golf clubs, there are many available options for you to select the best from. Club fitting has experienced a lot of dramatically change over the last decade and this has provided a lot of options of best clubs for golfers.
Many golf consumers like to shop locally and that is also applied when they want to get their club fitted, which sometimes is done at the local PGA or LPGA golf professional. Only a few golf professionals are trained/have adequate education and training in club fitting. 
Most golf courses are equipped with what most call demo days which are some selected days at the driving range when golf companies showcase their new golf clubs and even allow you to try it out freely. Recently, most golf companies have included club fitting as part of the activities of the demo days.
Major difference between a club fitting by Club Champion and that fitted at Golf Galaxy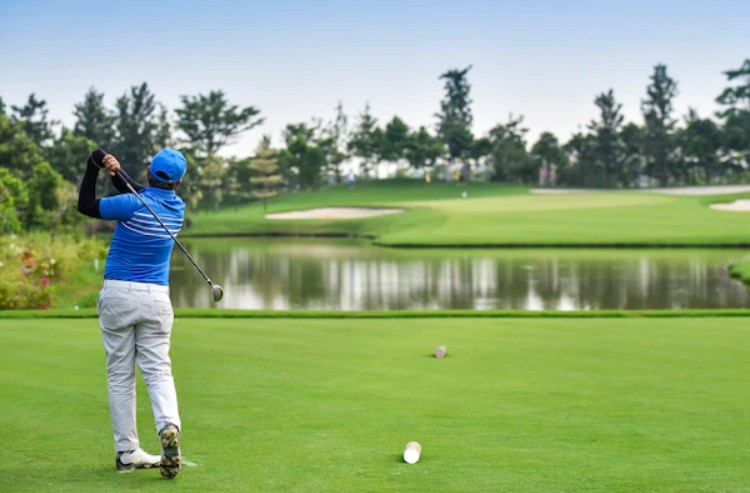 Price
The fitting of the golf club is both cheap and expensive depending on where you go and who's doing the fitting. Fitting at a golf galaxy is cheaper than a fitting by a golf champion. On average, you can spend $1,200 to fit your club at a golf galaxy whereas the average cost by a golf champion is within $2050 (with some extra coats such as custom shops and shafts).
Stock 
Another difference between fitting at a golf galaxy and a club champion is that when you purchase a club from a club galaxy, you are purchasing from a limited set of clubs. The golf galaxy may have the latest model from a selected manufacturer, they may even recommend one over another for you based on incentive. Meaning that the set of clubs they're selling will only be available with a few different grips and shafts and this depends on the offers of the manufacturer.
A golf fitter at galaxy knows that his fitting may increase the length, lie angle, and even the loft of the club to suit what you need. The spec is then passed to the manufacturer to build these clubs. 
Professionalism 
When you purchase a golf club from a club champion, you'll have a plethora of club heads to choose from and this process can be overwhelming. However, since you'll be working with a professional golf fitter who has had ample training on fitting golf clubs. There is no guesswork as he knows exactly what he is doing from the inception to the final touch.
Traditionally, every fitting session starts with the golfer selecting a club head. Once you've found the best head that the fitter agrees with, the next step is to find a good shaft that compliments the head for a unique swing. After selecting the shaft the fitter would begin making some adjustment to the shaft length and lie angle. After each adjustment, the fitter would ask you to test the club on a ball to measure the grip, impact on the ball and the ball's flight.
Better experience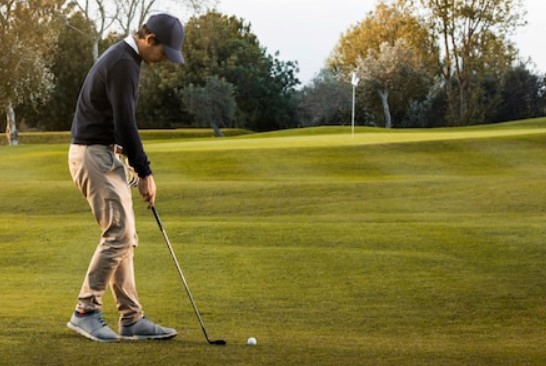 Fitting at a club champion means you'll have to stick to the shaft offered by the manufacturer instead of ordering a set of irons. A customer once recounted an experience at TaylorMade. "I built my golf club at TaylorMade and when done, they checked in with Club Champions club builders to double-check if the club met the required specification of clubs. This process saves me extra cost on an extra shaft or the installation of the custom shaft. However, most club manufacturers may not have tolerance adherence policies that all Club Champion has, where all club champions ensure they get what they ordered but most manufacturers don't".
Frequently Asked Questions
Where is best to get your club fitted?
There isn't a straight answer of which, it depends on the above points and how well each relates to you. If cost is not a consideration then it's recommended that you fit at club champion but if you are considering fitting at a place that has a wider range of stock, then it would be perfect at golf galaxy. 
The new or fitted club which is best?
It also depends. If you are a professional golfer you might prefer a fitted club to new but if you are a golf newbies than you would want a new club since it would cost less than getting a fitted club.
Is it cheaper to get your club fitted at Club Champion or Golf Galaxy?
Relatively it's more, depending on the level of specification you want fitted to your golf club. If you want a club replaced then it shouldn't cost as much but if you want a shaft replaced with a topshelf cub and the lie and length angle fitted then it would cost you quite a lot. 
Places to get a good Fitting
There are quite a few places that you get your golf club fitted and get the best service and value for money. There are only five places I can recommend based on their longevity,  dedication to service and customers remarks and they are professionals, specialty club fitters, manufacturer demo days, large chains, visit a manufacturer's headquarters 
Conclusion
Getting your golf club fitted is extremely important as against buying a golf club off the shelf. There are a lot of benefits not just because there are thousands of combinations for clubs and to get the right clubs that fit your skillset, best grips that are comfortable for you, ensure you have the right shaft, a length that complements your height, and ensures the clubs look attractive.