Last Updated on December 22, 2021 by
Yes, your age could change the way you train for a particular sport because normally, your skill levels and physical capabilities are not the same for every age. Your age either decreases or increases your skill level and physical capability. 
For every human, first of all, there is an age grade where you are at your peak at almost everything you do. The evidence has shown that men and women within the age of 20 to 40 years are the strongest when it comes to things concerning physical activities. Your age is one of the criteria when training for a particular sport. 
For sports like tennis or golf, you could still be training even at 60 because it doesn't require much hardcore training. When it comes to sports like soccer, basketball, baseball, and Gridiron, you have to stop when you get to a certain level. There is a young age in a human's life, there is the sweet spot age and then old age. No man or woman can run around a football field when he or she is 60. Leave that to those in their 20s, 30s, and 40s. Anyone younger or older than this would be doing excess work and straining his or her body. 
Why Is Your Age Important To Your Sports Life?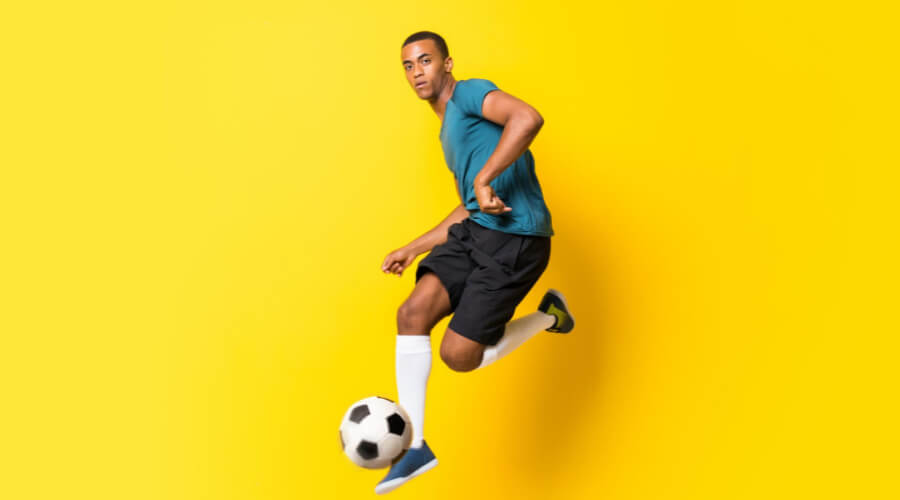 There are a few reasons why your age is a very important thing to consider, let us walk you through. 
1. As Your Age Changes, Your Body Oxygen Usage Changes Too
This is something that you ought to have heard or seen somewhere online before. The way your body uses oxygen cannot be the same as the way it used to when you are above 40. The amount of oxygen your body is able to use is what determines your level of endurance. Scientists have given it a name, VO2max. The VO2max calculation can give you an exact rate in a numerical form of how much oxygen your body can use per your body weight. 
Here is how oxygen works, first you breathe it in, it goes straight to your lungs, then it flows through your blood to the muscles in your body that are working at the time. The amount of oxygen that your body can supply to your lungs would then determine how much oxygen can be taken to these muscles. This should be clear enough. Now, how does this relate? Well, VO2 max is affected by how well your body can bring in oxygen, and that, in turn, is affected by your age. Now, what this means is that your VO2max would surely be affected as you age. It reduces to a certain percentage as you get older. 
Exercising your body is a good way to improve your VO2max because as you get fit, the more endurance your body has. 
VO2max generally reduces by 10% for a healthy person after the age of 30. This is for most people though. Athletes and sportsmen who train very hard to keep fit could get their VO2max to reduce at a much lower percentage. For instance, the likes of Christiano Ronaldo the soccer legend, or Usain bolt who is a God on the tracks. These guys could get their VO2max to reduce by half of the normal reduction. 
Another factor that makes your VO2max reduce as you age is your maximal heart rate. Everybody's heart beats a different number of times each second. The maximal heart rate is the highest number of times your heart can beat in a given second. Normally this is something that would reduce as you age, the strongest athlete in the world still gets this reduction, it doesn't matter what you do all day, this reduction would surely affect you. 
Your body endurance reduces as your heartbeat reduces. This means that the Oxygen delivered into your body is reduced because, during this time, every little thing you do would warrant you to catch your breath. With oxygen reduction comes VO2max reduction. 
2. Your Muscles Get Affected As You Age (They Don't Work As They Used To)
Now we all know that your muscles can not strain as they used to for sports that involve you using a lot of strength and power. Exercises that involve weightlifting at a certain age might not be a good idea because your skeletal muscles like your bones, joints, and your spines are weaker. A 60 years old man carrying a weight he used to carry when he was 20 could end up not standing properly again because his joints could sever. This is common for only sports that involve that kind of exercise. 
Now, for people who are involved in a more endurance kind of sport, they are still vibrant enough or at least more vibrant than a man who carries weight at the age of 40. Cyclists at the age of 40 could still cycle that destination that they used to at their sweet spot age. Performance would always reduce as you age because of your muscles. 
3. Age Messes Up Your Body Capabilities To Recover
Yes, this is about right. A man at his peak age could play any sport that involves a lot of contacts because when they get injured or take a hit, they can recover faster than an older man. Just like we mentioned before, your bones are weak as you age, imagine breaking a weak bone, it shatters and has little to no chance of ever getting repaired. A young man with strong bones would take a lot of hits and still get up fine after a few days in the hospital. It is just like an old man getting beat up or getting into an accident, a young man in the same condition would go back to his workplace before the old man can leave the hospital bed. 
Final Words
Age affects almost everything you do in life, sports are no different because even sports officials consider your age before letting you play for a team.