Last Updated on November 26, 2021 by
Micheal Vick, Nick Foles, and Mitchell Trubisky. They all have one thing that binds them together. They have had some of the best fantasy football single-game quarterback achievements in the whole world. Most people who have fantasy clubs must have at least one memory of one huge game that has been played by one of the players on their team. It could also be a very harsh game that gave you a big win during a week. For sure, fantasy league freaks should have encountered huge wins during their time of owning as fantasy club. 
The information we have here is gotten from football sources. Starting from when the NFL and AFL merged in 1970. This means that most of the old-timers wouldn't be here. Let us talk about people with the highest fantasy rates in different positions in football. 
Quarterback: Tom Brady
Tom Brady is a big name in American football, he has been a star ever since. Surprisingly he doesn't rank too high in the fantasy games. Although the fantasy league isn't his best, he has set records in his leagues and is currently the highest player with the best touchdown passes. He has also made a name as the best yard pass maker until that title was taken from him. 
Running Back: Derrick Henry/ Jonathan Taylor 
King Henry has the highest fantasy league points, he is injured for now and might not be ready to play till January. He ran 821 yards, made 8 touchdowns, score, and also made one receiving. This is one hell of a guy. He had a very hard year in 2020, after 2020, he was able to make up for that in 2021. 
Wide Receiver: Cooper Kupp
Kupp has been a part of the 2021 fantasy football drafts. He has fallen under first to ten for a very long time. 
Tight End: Travis Kelce
Travis Kelce has always fallen within the top five in his league as the top right end. 
A table showing players with high rank on fantasy leagues and other information attached to this
| | | | | | |
| --- | --- | --- | --- | --- | --- |
| Player | Team | Date | Fantasy Points | Passing yards | Rushing yards |
| Michael Vick | Eagles  | 11/15/10 | 49.32 | 333 | 80 |
| Mark Rypien | Washington  | 11/10/91 | 48.08 | 442 | 4 |
| Peyton Manning | Broncos | 9/5/13 | 46.28 | 462 | -2 |
| Aaron Rodgers | Packers | 10/2/11 | 45.92 | 408 | 36 |
| Nick Foles | Eagles | 11/3/13 | 45.24 | 406 | 10 |
| Ben Roethlisberger | Steelers | 10/26/14 | 44.78 | 522 | -1 |
| Drew Brees | Saints | 11/1/15 | 44.3 | 505 | 1 |
| Randall Cunningham  | Eagles | 11/4/90 | 44 | 240 | 124 |
| Aaron Rodgers | Packers | 10/20/19 | 43.76 | 429 | 6 |
| Mitchell Trubisky | Bears | 9/30/18 | 43.46 | 354 | 53 |
Who Scored The Highest Fantasy Points In NFL?
The most recent player to be a high scorer since fantasy football should be Clinton Portis, this was back in 2003. He made a run for 218 yards and was able to score 5, he made these points when he played against KC Chiefs. He also made a receiving of about 36 yards. All of this put together is like 55.4 points in fantasy football. 
All through fantasy history which so many people think that was created in the 60s, the highest in the game for fantasy football should be Billy Cannon. 
How Can You Make Good Points On Your Fantasy League?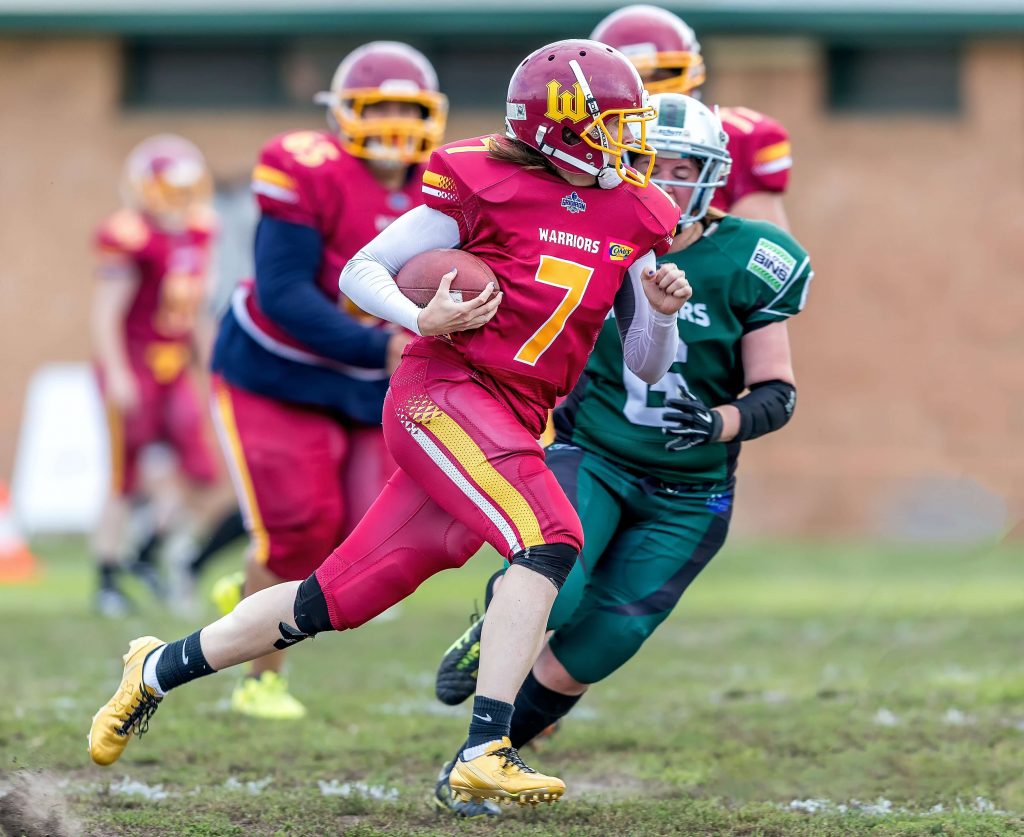 This is simple, you just need to make sure your lineup is set up nicely. Well, fantasy is just like real life, when you work hard to make your team the best, you would surely get enough points. There are four methods to get better at fantasy football. We have Drafts, wire claims, using the right players, and luck. 
The Draft
Normally, of your estimated points, 40% of the ranking is gotten by judging from the draft. You can get better at drafting by reading more rankings and training camp reports. You can also practice drafting before actually doing the main drafting for your fantasy league. The practice drafts are the best system to use when trying to become an expert in drafting. The preparation you make before actually drafting is what makes you better at drafting. Also, it is best to have a strategy you use when drafting. The best way to get more value out of your drafting is to be consistent and do well with your strategy. 
Wire Claims 
This aspect takes up 30% of your whole ranking. The wire claims play a very big role. This aspect covers the possibility of expecting injuries, low performances, rookie mistakes, and other sideways possibilities. Although all this depends on the laws guiding your league, although Monday and Tuesday morning news is mostly about all of these factors that make up your wire claims. Without even having to go deep into the search, we should know that there is a big relationship between the wire claims and the later rankings at the end of the season. 
Using The Right Players
Using the right players should cover 20% of your whole ranking. Using the right players is obviously a way to win the league. With the right players, you get good points. Now fantasy football points are gotten from the players and how they perform so picking the right players should play a huge role. It isn't easy to pick the best players because he could also slip up. Just look at the whole projections and read the whole analysis and just use the players that your guts tell you to. 
Luck
The last 10% is just based on luck. This fantasy football thing, after all the analysis, luck is also involved in the whole thing. Every fantasy game is built on luck because you don't know what will happen when fixing your strategy. 
Conclusion
The thing about every fantasy league is that sometimes you can you could go up against people who just know how to get good points or maybe just get huge luck. Fantasy league teams in the NFL are mostly built to be the best they can be. Although most times, luck is what keeps them going.