Last Updated on March 29, 2022 by
Cleveland is a good golf brand that are dedicated to providing golf equipment from high-quality irons to tailoring their irons to low-range handicappers. One great thing about this brand is that they incorporate the best golf technology in each piece of their equipment
Some golfers are passionate about their sport, and collect memorabilia to display in their homes. Retail stores often carry items displaying the logos of popular golf brands for all fans of golf to enjoy. The popularity of Callaway, TaylorMade, Titleist, and Cobra has increased since being introduced into the sport years ago. There are a plethora of items that you can buy that will allow you to show your support as well!
Another brand that makes some of the best and most affordable golf equipment is Cleveland. Cleveland products are long-standing, reliable and high quality, making them an excellent option for any golfer. No matter how experienced you are or what kind of player you are, there is a product by Cleveland that will perfectly suit your needs.
Cleveland golf clubs are a can't miss. They are the newest and most advanced in the game and it is smart to think about them next time you're in the market for golf clubs. If you might be wondering whether or not these clubs are good enough, then don't worry because we're here to help!
Are Cleveland Golf Clubs Good?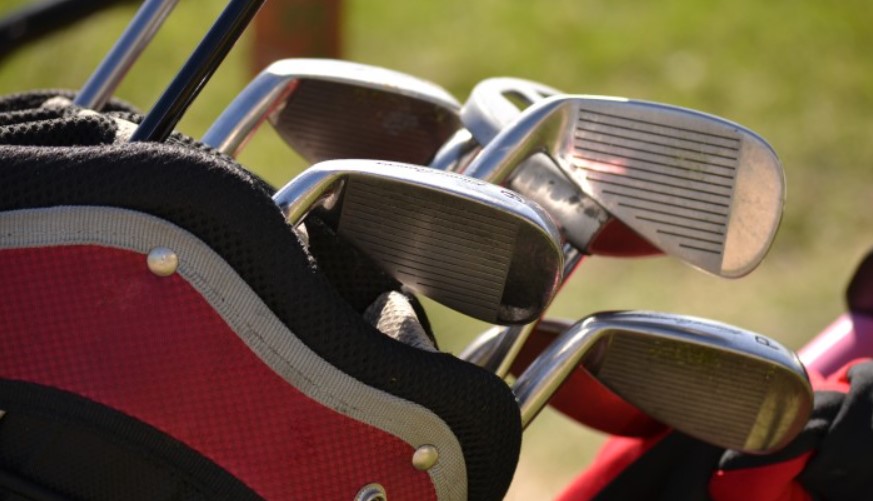 Cleveland golf clubs are great for any golfer with beginner to intermediate-level skills and high standards. They offer not just a club that will get you out there searching for the ball, but also an option that won't break your wallet or leave you wanting more in terms of results on the course!
The golf clubs made by Cleveland are attractive to many different sets of players. These clubs have very soft grips on them and that may be appealing to those players who tend not to have a firm grip. And the prices for these clubs will appeal specifically to higher-ranked amateur golfers, who would like to buy their equipment at half the cost an expert would pay for theirs.
The Cleveland irons come in many different club heads, so let's take a closer look at each of them and discuss what they can do for you if you get your hands on a golf course. 
1. Driver
Cleveland's most popular driver model is the Launcher. This line has made a significant impression on golfers over the last few years with its high quality and price points that accommodate most budgets. Cleveland's best driver option is the one that gives you more distance and helps you hit further down the fairway.
Cleveland drivers have a lot of versatility. They come with 460cc heads which is the industry standard size, meaning most golfers will be comfortable using them right away. There are nine different types of Cleveland drivers available right now and most are going to appeal to different types of players, so you should check out what's on offer before deciding whether or not this brand might be for you.
2. Fairway Woods
Fairway woods are a type of club made specifically for use in the fairway. The woods in particular from Cleveland golf, also known as HiBore, stand out because they feature large club heads. This is one of many characteristics which are designed to help increase accuracy due to its forgiving design. 
The larger club sizes combined with the generous face areas not only help with forgiveness and accuracy but can help you hit your ball farther if that's what you're looking for too – a key benefit for those who are struggling on the tee or within the fairway where distance off the tee isn't readily available. When it comes to lofts, Cleveland HiBore fairway woods come in seven different lofts ranging from 7 to 3 with most coming in between 9 and 5.
HiBore clubs have a few features that guarantee they'll be superior than others on the market. The HiBore crown is a patented design that helps produce a higher ball flight and better shot consistency. To take another example, drivers have loft make certain things difficult for seniors and other golfers who need consist playability. 
Cleveland offers fairway woods specifically made to help relieve some of the pressures of not being able to make every shot perfectly. It can be hard for some golfers to choose between fairway woods and irons, but figuring out which set works best for you isn't impossible with the help of experienced club fit specialists in stores like Golfsmith!
There is no substitute to being an outstanding golfer, but there are things that can help an individual improve. One club in particular that many golfers will look to upgrade is a 3 wood. This club has one of the hardest shots of any in your bag and tend to be more forgiving than others. With Cleveland drivers often being cut for players with ITTF numbers under 15, golfers who need something with better forgiveness will likely look at the offerings from Cleveland Fairway woods instead.
3. Hybrids
The Cleveland HiBore hybrids are quite popular and are based on the HiBore design of the company's fairway woods as well as its drivers. Although technology may change in the future and make a redesign necessary, for now, this HiBore crown is truly at the core of all of Cleveland's clubs.
Hybrids in general are great clubs that are designed to be very easy to hit. If you're looking for hybrids specifically, then the Cleveland brand is one that really stands out, thanks to their hybrids being so effective that other companies adopted this specific technology and applied it to their irons so as to compete with the Cleveland.
4. Irons
It's sometimes hard to find the right club, but Cleveland makes it so much easier. Their iron sets are designed to fit many different needs that golfers have. The Game Improvement irons look great and give the golfer an added level of forgiveness. These clubs are designed for those players with a faster swing speed to help them gain those extra yards off the tee by optimizing their launch conditions. Furthermore, Cleveland produces hybrid clubs specifically designed to optimize one's game no matter what type of round they are looking forward to playing!
Hybrids are easy to launch and land softly even from the rough, but can also be used off the fairway to get a better look. They'll help you out of some sticky situations on the course, so it's a good idea to have a Cleveland hybrid in hand when your game takes you into areas where standard irons won't work for you. These clubs have perimeter weighting (for better control) and are cavity-backed irons that help improve spin control, stopping shots from rolling past the hole on the green!
Few years back, Cleveland golf irons were very popular with the everyday golfer. They offered a wide range of irons for a higher handicap player to enjoy. However, in recent years this has lead to them focusing on their small and loyal customer base who all have high handicaps.
The Cleveland putters come in a few different finishes, and as we are used to now with the Cleveland clubs, these are very fairly priced options from Cleveland. Overall, golf putters are a great option for those who are on a budget but want high-quality materials and performance from a company.
Who Should Use Cleveland Golf Clubs?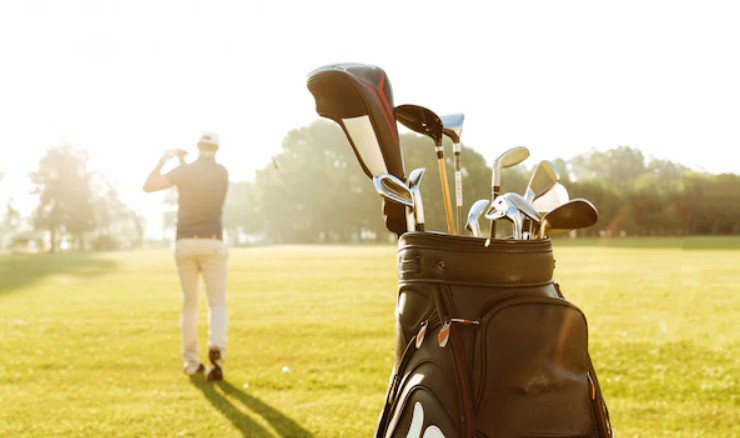 Cleveland golf clubs are designed to be used by a wide range of players. Although we have mentioned that this brand may not be the best fit for the lowest handicap players, there is still plenty of technology here to appeal to a wide range of golfers. Here's who should probably you consider using Cleveland golf clubs during their next rounds of play.
Mid Handicappers: Some golfers are considered "mid handicappers" because they don't score as well as 20-handicap players, but also perform better than bums who shoot in the 90+ range. If you're a player who is used to shooting in the 80-90 range but don't like seeing large numbers on your scorecard, booting the ball out there with Cleveland golf clubs can help you lower your average for sure!
High Handicappers: Cleveland golf clubs for men reflect the weight and stability of much higher end sets but at a fraction of the price. High handicappers can benefit from this specific brand because they use lightweight shafts, large sweet spots, and a bit of offset in the club head. This helps make them more useful for an array of slight to serious players looking to perfect their game.
Golfers On A Budget: The Cleveland golf clubs are quite affordable, coming at very competitive price. So, golfers on a budget will find this brand really useful. 
Conclusion
If you've tried Cleveland clubs in the past and were unhappy with them, we wouldn't be surprised if they were the reason why. Of course that was then, but now things are very different with both technology and how they design their gear changing all the time so don't make too many assumptions until you try out their new collections first.