Last Updated on March 21, 2022 by
I could say "exactly zero" that no one has used a top flite golf ball but that would not be completely true. Top Flite is one piece of golf ball no professional golfer would want to use. They don't really spin, and they have a little feel.
To clarify the point better, it is worthy to mention that multiple major championships have used Top Flite, but only when on tour and the version available was much softer in comparison to the extremely hard Top Flite of the 1980s and 1990s. (At a point, the ball was nicknamed "Rock Flite" as it's known to fly great distance but difficult to control or spin with any precision.)
There exist no single player who is ready to risk any distance gain to sacrifice around the green, and perhaps the current version of Top Flite has been known to be better than that of the 80s but yet cannot match the Callaways, Srixons, and Titleist of the world.
How Good Is The Top Flite Golf Ball?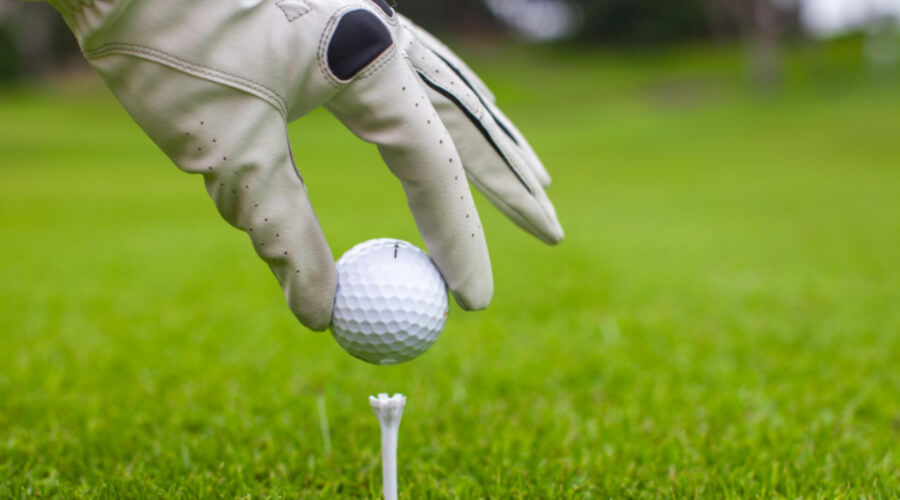 Top Flite golf balls are known to be as hard as a rock. Golf professionals utilize spin to control a ball's flight path and the trajectory of each shot. Top Flite is a very good choice for a few beginners who can endure the harsh sound of contact and hard feeling. Hard golf balls are usually cheaper and spin less, with fewer spins balls are easily kept in play. Top Flite is known to produce unpleasant sounds and feel, Top Flite is not popular with professionals but popular with amateur golfers because of its lower price.
Top Flite club does not offer a better deal on how well they control speed or distance coverage, and they produce a level of rigidity, which makes them unattractive to professional golfers who need high-quality equipment for a superior experience out there on the course. 
Importantly, because professionals don't use Top Flite does not automatically connote that it's a bad brand with inferior products.
Who Is The Top Flite Golf Ball For?
It is worth mentioning that Top Flite is not designed for professionals but for the vast majority of recreational players. This set of mid-range handicaps would find Top Flite to be of good quality
Top Flite produces a wide range of golf balls, which range from popular XL to Gamer, which is designed to offer a great tour-quality spin. Top Flite also features Diva + D2 for female athletes.
Top Flite XL has been around for two and a half decades, with a ball that provides accuracy and covers a great distance. The newest design of Top Flite is known to feature Afterburner Core Technology which enables the ball to cover the additional distance.
Other Golf Balls That Do No Make It With PGA Players
They are various golf balls out there, some are great, others not too great and few have been tagged worst. The three-ball that has been tagged worst by golfers, review, and survey are Pinnacle, Top Flite, and Wilson.
It's worthy to note that these brands are not just singled out to be all bad, by contrast, their ball isn't that bad (at least not all their golf balls). Mostly, these companies are renowned for making balls low in cost. Some of their ball models are very low in cost and known not to be at the highest performance.
If you desire a high-performance golf ball, you must be prepared to spend more than the cost of these mediocre balls.
Pinnacle
Pinnacle golf balls are known to have been around for decades, also they are known to be beginner's balls. Generally, these worst balls are very hard, don't spin to well, and are cheap. Pinnacles are packed with fifteen balls. This package is due to the fact that the beginner will lose about all fifteen balls in the round. Recently, Pinnacle has released some golf ball that is softer with a better performance rate.
Top Flite
Click is the one thing that golfers remember when Top Flite is mentioned. This is because Top Flite produces a click when the ball is struck with a club. The click sound is unpleasant to golfers. Some golfers have described the sound as "a golf ball heading to its target and compressing?"
Wilson
The staff of Wilson produces several golf balls that have low compression with just about decent (but not enough) spin. They have also made some that are as hard as Top Flite we earlier describe.
Frequently Asked Questions 
Is Top Flite Made By Callaway?
Callaway Golf owns, manages and operates Top-Flite Golf Company, with a subsidiary that includes Strata®, Ben Hogan ®, and Top-Flite® brands. 
Is Top Flite A Good Club?
Top Flite is a brand that does not have the quality as its reputation. Though it's quite cheaper at around $150-$219.99 for its set of clubs it's advisable you purchase a club from Craiglist or eBay. However, Top Flite is perfect for those players who want cheap balls.
Is Top Flite A Bad Golf Ball?
Top Flite makes the list of the worst ball because some of its balls are low performance and cost. Some great balls exist but you'll have a run for your money. 
What Clubs Do The Top Pros Use?
Titleist comes topmost of the list, especially their T100 which are used by top PGA Players either on tour or championship. The second ball used by PGA is PING's i210.
How Much Does A Top Flite Golf Ball Cost?
Top Flite pricing varies around the particular ball you want to purchase from $20 – $25 for the Gamer and the XL.
Final Thought
Professional golfers do not use Top Flite golfing ball because it has been discovered both by firsthand experience and an online survey that it produce click when struck which can be an unpleasant sound. More so, since Top Flite is a low-cost ball, it also produces a low performance for high-quality players. 
Owing to the above, most golfer prefers to opt for high quality balls such as Titleist, which will produce the spin and high performance they demand from golf balls.