Last Updated on October 5, 2023 by Alex PT
Michael Jordan makes an estimated $256 million per year from Nike, according to Front Office Sports. This is based on a 5% royalty rate on Jordan Brand sales. According to Centuro Global, as of 2020, Jordan has made $1.3 billion from his Nike deal.
The table below contains basic information about Michael Jordan. 
| | |
| --- | --- |
| Name | Michael Jordan |
| Net Worth | Approx 2.2 Billion Dollars |
| Age | 57 Years |
| Residence | 2700 Point Drive, Highland Park, IL |
| Marital Status | Married |
| Wife | Yvette Prieto |
| Source of Wealth | Former NBA player, Charlotte Hornets team owner |
| Salary | Approx $130 Million |
| Endorsement | Nike, Hanes, Gatorade and Upper deck |
| Endorsement Earnings | 130 Million dollars |
| Philanthropy | 30 million dollars donated to activists projects |
How much does Michael Jordan make from Nike deal? Contract, duration, and more
Background of the Deal
Jordan signed his first deal with Nike in 1984, a time when the brand was still rising and was not yet a significant player in the athletic shoes industry.
Initially, the deal was worth $500,000 per year, a substantial amount at that time for an athlete.
The contract also proposed to give Jordan 5% royalties on every pair of Air Jordan shoes sold.
Evolution of the Contract
Over the years, the partnership between Michael Jordan and Nike has grown immensely. The brand "Air Jordan," with its unique Jumpman logo, evolved from just selling shoes to a full-fledged clothing line that offers a wide range of athletic apparel.
Current Earnings
As per the latest estimates from Forbes, Michael Jordan earned around $130 million from his partnership with Nike in 2020.
This revenue comes from the yearly royalties Jordan receives from the sale of Air Jordan products.
The above figure makes Jordan the highest-paid former professional athlete in the world.
Duration of the Contract
Michael Jordan's contract with Nike is a lifetime deal, which means they will continue their partnership indefinitely. This fact only emphasizes the lucrative and significant nature of this endorsement.
Future Projections
Given that the Air Jordan brand continues to thrive, it's safe to predict that Michael Jordan's earnings from his partnership with Nike will continue to be substantial. The brand has a strong market presence and enjoys a loyal consumer base, ensuring its sustained growth.
How much is Michael Jordan's net worth in 2023?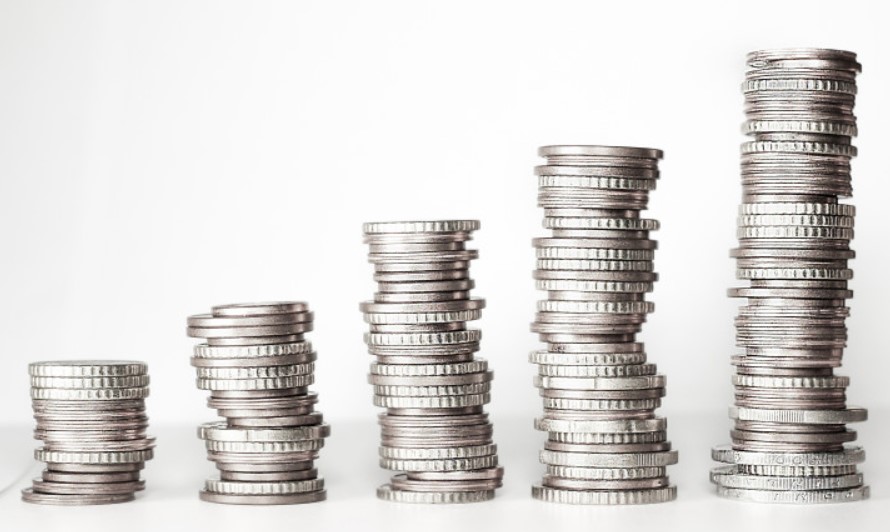 Jordan, a former basketball player for the Chicago Bulls, is just one of many examples of how athletes from sports like basketball and football make a lot of money. Jordan has been able to make his money over the years through several sources – he's made a name for himself making massive investments in stocks through companies like Apple and Nike due to his partnerships with these large corporations that he worked with extensively as he rose to fame during his career as a professional athlete.
Forbes reports that as of March 2023, Michael Jordan has a net worth of $3.0 billion. Additionally, Michael Jordan earns his wealth from multiple sources including, investment ventures, endorsement deals from U.S.-based companies, and sales in his personal apparel line, the Jordan brand.
Despite his accomplishments in the NBA, Jordan has not forgotten his main passion which is basketball. In 2001, he bought the Washington Wizards, having the sole intent of turning it around into a world-class basketball team. The Wizards has since won multiple awards and become one of the strongest franchises in the league. In 2021, Michael Jordan reportedly earned $ 6 million due to the increase in sales of Paris Saint Germain's jerseys after Lionel Messi signed with the club. One thing to note is that Paris Saint-German jerseys are made by the Jordan brand, which is owned by Nike. 
Michael Jordan's Endorsement Earnings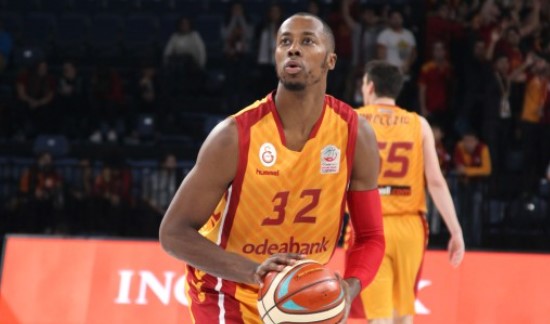 A majority of today's wealthy NBA players have amassed their fortunes through endorsements. In over four decades, Michael Jordan became the highest-paid endorser of his time with contracts from brands like Nike, Coca-Cola, McDonald's, Wheaties, and Chevrolet. He still continues freelance endorsement deals with other brands including Nike.
Nike
Nike has always dominated Jordan's income. Nike's first-ever five-year contract signed by Jordan in 1984 was worth $500,000 annually (that's around $1.2 million dollars today). So it comes as no surprise to many that his take home last year (within this article) was read at $130 million. Apparently that would mean he earns nearly four times as much as the next NBA star's earnings when it comes down to shoe deals which is currently worn by LeBron James who is ranked second on that list according to Forbes.
Nike released their latest line of Jordan Brand basketball shoes this September, and some of the current NBA players have started wearing them on the court. Their share of the U.S. basketball performance shoe market—which includes the Jordan Brand was 86% in 2019, according to market research firm NPD. With a 96% share of the broader lifestyle basketball category, they are definitely dominating this arena when it comes down to bringing new product lines out onto the playing field so to speak!
Charlotte Hornets
Micheal Jordan had taken control of the team in 2010, after a deal that valued the franchise at $175 million and which was largely funded through debt. Eventually he increased his holdings to 90%. He invested at exactly the right time, as once certain events had taken place his value multiplied in substance: 1) A new CBA that cut the players' share of revenue down to 50% from 57%; 2) a Ballmer Bump that came about after former Microsoft CEO Steve Ballmer paid $2 billion for the NBA's LA Clippers franchise, quite 3 times its previous outstanding price; and 3) a NBA TV deal with ESPN and TNT which tripled the worth of their previous accord. It is believed the founder sold 20% of the company to a New York-based hedge fund worth some $1.5 billion dollars in September 2020.
Michael Jordan's career NBA earnings
Michael Jordan earned a total of $93,924,313 in salary during his 15-year NBA career. This includes his two stints with the Chicago Bulls and his two seasons with the Washington Wizards.
Jordan's salary increased steadily throughout his career, reaching a peak of $33.14 million in his final season with the Bulls. This was the highest salary ever paid to an NBA player at the time.
Jordan's career earnings rank him 15th all-time among NBA players. However, it is important to note that Jordan's earnings do not include his endorsements, which are estimated to have earned him over $1 billion during his career.
Michael Jordan's Other Sources of Income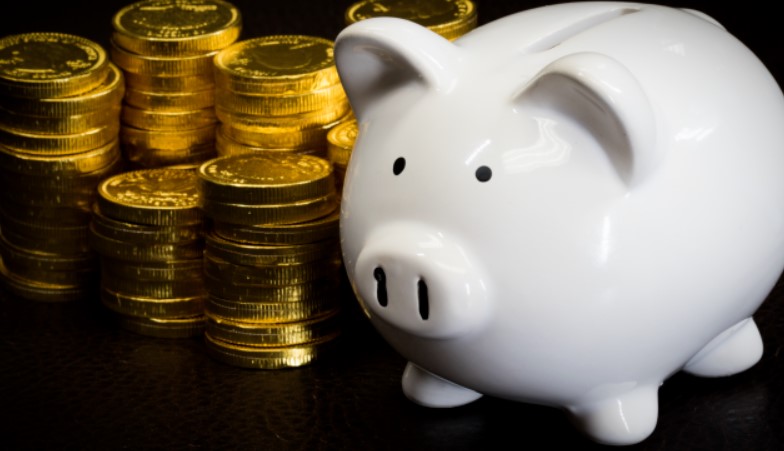 Michael Jordan's income extends beyond his Nike endorsement deal. Here are some of his other significant sources of income:
Ownership in Charlotte Hornets: Jordan is the principal owner and chairman of the NBA's Charlotte Hornets. This ownership stake provides him with income from team revenues, merchandise sales, and other basketball-related ventures.
Jordan Brand: While part of Nike, the Jordan Brand is a subsidiary dedicated to Michael Jordan's line of sneakers and apparel. Jordan earns substantial royalties from the sales of Air Jordan products, which are highly popular among athletes and sneaker enthusiasts.
Endorsement Deals: Although his most prominent endorsement is with Nike, Jordan has had lucrative deals with other brands such as Gatorade, Hanes, Upper Deck, and more. These deals have contributed significantly to his income over the years.
Business Ventures: Jordan has invested in various businesses, including restaurants, a car dealership, and a motorsports team. These ventures generate income and diversify his portfolio.
Investments: Jordan has made smart investments, including a stake in the MLB's Miami Marlins and his involvement in the esports industry. These investments have the potential to yield substantial returns.
Merchandise and Licensing: His likeness and brand are used in a wide range of merchandise and licensing agreements, from video games to collectibles, generating income from royalties and licensing fees.
Real Estate: Jordan owns multiple luxurious properties, including a mansion in Florida and a sprawling estate in North Carolina. He generates income from these real estate investments, whether through renting or appreciation in value.
Endorsement of NBA 2K: Jordan's inclusion and endorsement in the popular NBA 2K video game series contribute to his income and help maintain his iconic status among younger generations.
Personal Appearances and Speaking Engagements: Jordan is a highly sought-after speaker and makes appearances at events, earning substantial fees for his presence and insights.
Media and Entertainment: He has executive-produced documentaries and appeared in films, such as "Space Jam." These endeavors generate income and enhance his brand.
Closing Thought
We've come to the closing stage of this informative article. We hope you were able to get reliable resources in your quest to know how much Michael Jordan earns with Nike!
References:
https://parade.com/celebrities/michael-jordan-net-worth
https://www.sportingnews.com/us/nba/news/michael-jordan-made-nike-contract-revenue-net-worth/