Last Updated on November 13, 2020 by
Yes, 100% legit! World soccer shop is legit even if there might be long time shipping and a bit pricey products. Yup, we know people who have bought stuff from them before, and they never regretted it. From our own understanding, WorldSoccerShop is a collective of a whole bunch of online stores with similar inventory.  In this article, we going to talk about WorldSoccerShop, how to spot fake online stores, and other top soccer online stores that are legit just like the WorldSoccerShop. 
What fake online stores do is to fool you into buying extremely cheap branded goods that might not even exist. Here, we have provided seven good pointers for spotting fake online stores on the website. Scams and fake online stores market is growing rapidly in this present world. These fraudulent people go as far as to get domain names with .dk or .co.uk to appear legit and credible to potentials customers. They used these cooked up website to sell goods or copy goods that don't even exist at all. 
The Table Below Contains How You Can Spot A Fake Online Store And A Few Of The Legit Online Stores Like WorldSoccerShop. 
| | |
| --- | --- |
| How To Spot A Fake Online Store | Legit Online Stores Like WorldSoccerShop |
| Pay close attention to the language | Amazon |
| Spot the uneven prices | eBay |
| Check the company contact information  | Nicky's Sports |
| Look out for users reviews | Premier Soccer store |
Spot The Fake Online Stores!
When spotting fake online stores, you need to be aware of all suspicious online stores in general, not just the well-known ones. When we shop online, these IT scammers are getting better at fooling their customers to buy from them. So, anytime you come across an online store you've never seen or visited before, you need to pay extra attention so as not to fall victim. 
Before you add items to the shopping cart and proceed to the check out page, you need to consider the first-hand impression you get from the online store. You'll need to consider some questions like; does the store has a physical address? Are branded items sold at extremely cheap prices? Are there any language errors on the website? Then if there is something fishy about these questions, then maybe it's a fake online store. 
However, you should know that spotting a language error on the site or you noticed that the online store doesn't have a physical address will not necessarily determine of the site is a scam or not. What we are saying is that you may see scam online shop where there's no language error. All you just need to be aware of is the mixture of different snags.  
1. Pay Close Attention To The Language
Some people get scammed because they were not paying attention to the language used on the page. Imagine people shopping on an online store whose page comprises of obvious grammatical errors and misspellings. Most of these foreign scammers normally translate their page content using automatic translation services or software with will definitely give room for multiple errors. Take note, most of these scam online stores usually have different languages mixed with English, which makes their page content more meager. 
2. Spot The Uneven Prices
Low prices are another thing you can also look out for when spotting a scam online store. If there are huge disparities between the prices of the items when compared to other stores, then you should pay close attention. Check if the hefty price is just on individual offer items or it's going on all the entire store. 
3. Check The Company Contact Information
Check out for the company's contact information. Who owns and runs the store? Is there a Tax number, address, phone number, email address, etc.? This kind of information will never be found on many fake online stores out there and you can't locate it on the site, you should be careful. In almost all countries, you can verify the site with the Tax registration number. 
4. Keep An Eye On Extremely Cheap Branded Products
One of the quickest ways of detecting a scam online shop is to check if they sell extremely cheap branded goods. If you found a Gucci bag with a 70-85% discount, you should be careful of such sites. There are chances that the items on these scam sites are copied goods that don't exist if the prices are way too low. You need to have an idea of an item's price level by checking out price comparison sites. 
5. Look Out For User Reviews
Sites such as have user reviews which can help you know more about the services of the online store before you patronize them. You will see reviews and buying experiences from people who have bought items from the same online store. These reviews and buying experiences will help you make a good buying decision. Since user reviews are very common in today's society, it will definitely help you get a clue as to know whether the website is legit or not. 
6. Locate The E-Mark
Check out for the e-brand before you patronize any online shop, to know the secure internet commerce. E-Commerce find controls and organizes all e-branded online stores and it render helps to you whenever you need it because an online store that is not legit would never have an e-mark. There's a search feature on the e-tag that helps you know if an online store is registered as a scam or it's e-tagged. 
7. Pay By Card
It's a wise idea to constantly spend the products on the internet of yours and have a debit card. In case you don't receive the products of yours, due to purchasing in a fake online store, the bank is able to enable you to withdraw the cash. Yet another advice is considering an extra security code, like Verified by Visa or maybe MasterCard SecureCode when spending with the credit cards online of yours. Below you need to enter an additional code prior to the payment could be processed. It is going to protect you from internet abuse when scammers should grab the card of yours.
Are World Soccer Shop Jerseys Authentic?
Yes, they are all authentic! They sell authentic official jerseys directly purchased from the brands (Nike, Adidas, Puma, and so on). So that means you should expect the jerseys to be high quality. 
Where Is World Soccer Shop Located?
WorldSoccerShop is a U.S corporation that is fixed Mebane, North Carolina in the United States. 365 Incorporated owns and operates the company. 
Top Four Legit Online Stores Just Like WorldSoccer Shop
1. Amazon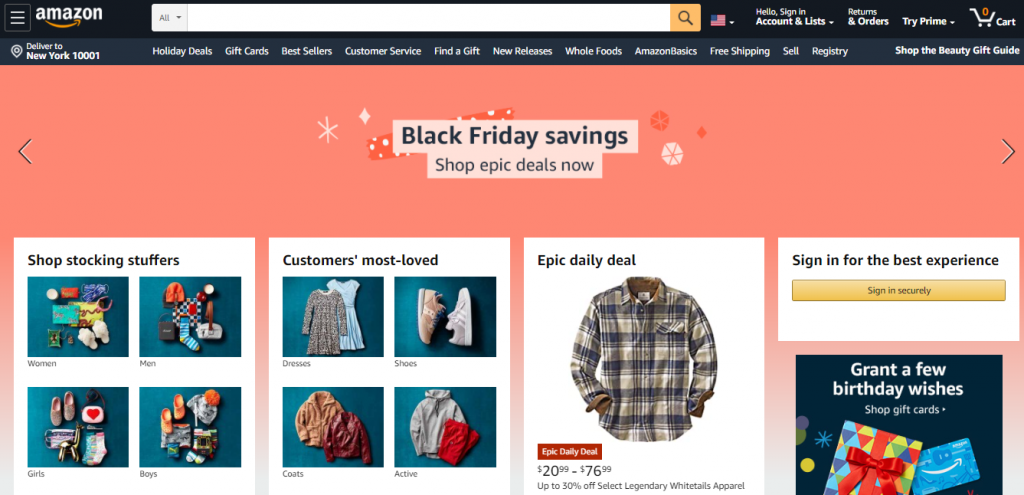 Definitely, we all know that Amazon is one of the leading online stores for your soccer items and here with a worldwide audience. Amazon is known to offer a wide range of branded items with its collaboration with the top-tier boutique stores even if it's not solely a dedicated soccer store. It will take you a few seconds to locate the kind of soccer item you wish to buy since the Amazon platform is very effortless to navigate. Its products and branded items range in price, that's one of the reasons why it's unique. 
2. eBay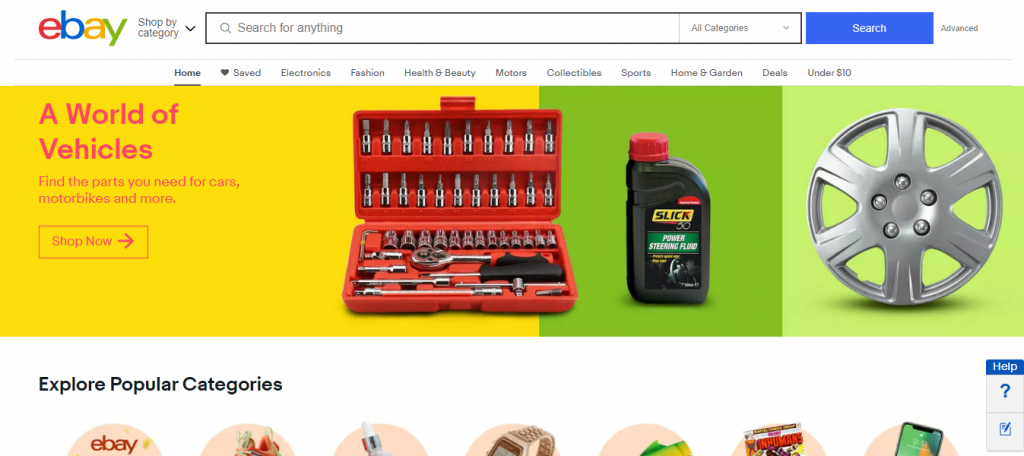 The United Kingdom, Canada, and the United States are featured with a big market share by eBay, with a considerably growing industry in the majority of the planet. It offers a broad range of soccer products at surprisingly affordable prices. When on the site of theirs, you are going to have the possibility of selecting a second hand or brand new item. Just in case you settle on getting the old item, you are going to have a chance to bid on the price to the seller. They stock a broad range of brands, therefore, giving buyers a variety of options to select from.
3. Niky's Sports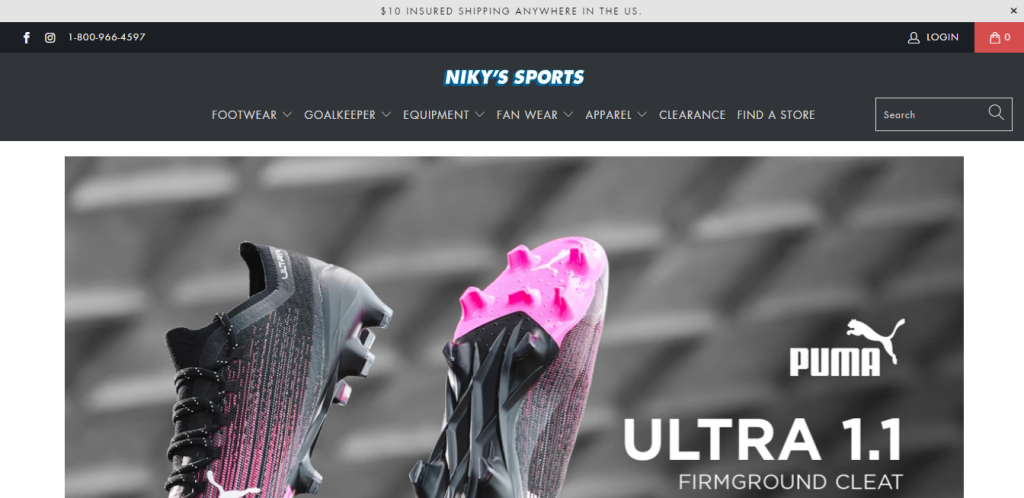 Nicky's Sports has the headquarters of its in Los Angeles and it was created in 1986.  Niky's Sports is a one-stop-shop for soccer products. They provide a broad range of products which range from equipment, apparel, club gears, and jerseys. Also, they provide a fixed price shipping and delivery of seven dollars across the United States. In case you're purchasing from them as well as you're in another country, you will need to contact them to talk about shipping costs. The internet platform of theirs is very easy to navigate since they provide committed types that enable you to go straight on the appliance you're searching for.
4. Premier Soccer Shop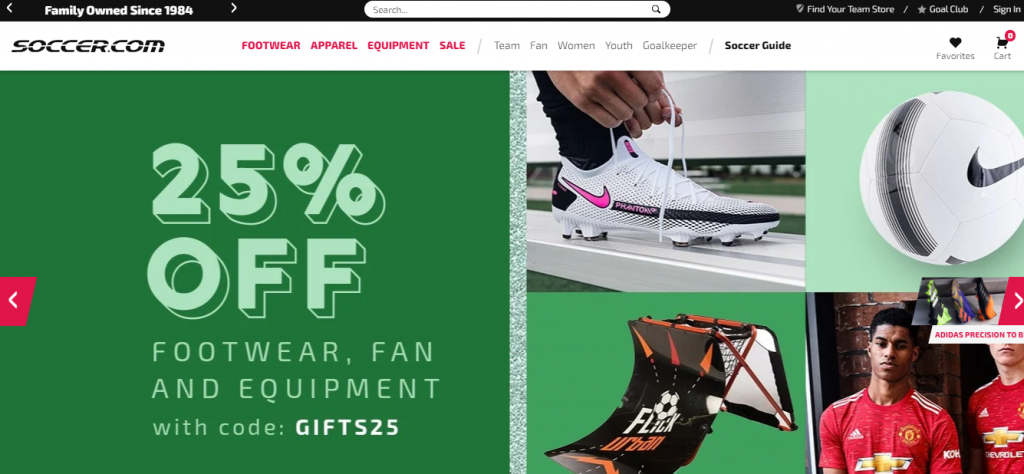 Lastly, on our list is no other than Premier Soccer Shop. It was in 1989 that it opened its first retail store. Now, Premier Soccer Shop has five more physical stores. Premier Soccer Shop has expanded its market share all over the world and mostly in the United States with two decades in the retail soccer business. 
Final Words
WorldSoccerShop is legit even when there may be quite a while delivery along with a bit expensive products. Yup, we know individuals who have bought stuff from them previously, and they do not ever regret it. We've come to the end of this informative article. We hope you were able to get resources in your quest to know whether WorldSoccerShop is legit or not. Please do not hesitate to contact us with any questions or comments.