Last Updated on October 3, 2023 by Alex PT
The current best left-wing soccer players include Sadio Mane, Vinicius Jr, Neymar Jr, Raheem Sterling, Son Heung-Min, Leroy Sane, Lorenzo Insigne, and Moussa Diaby.
A List of the Current Best Left-Wing Soccer Players
1. Sadio Mane (Bayern Munich)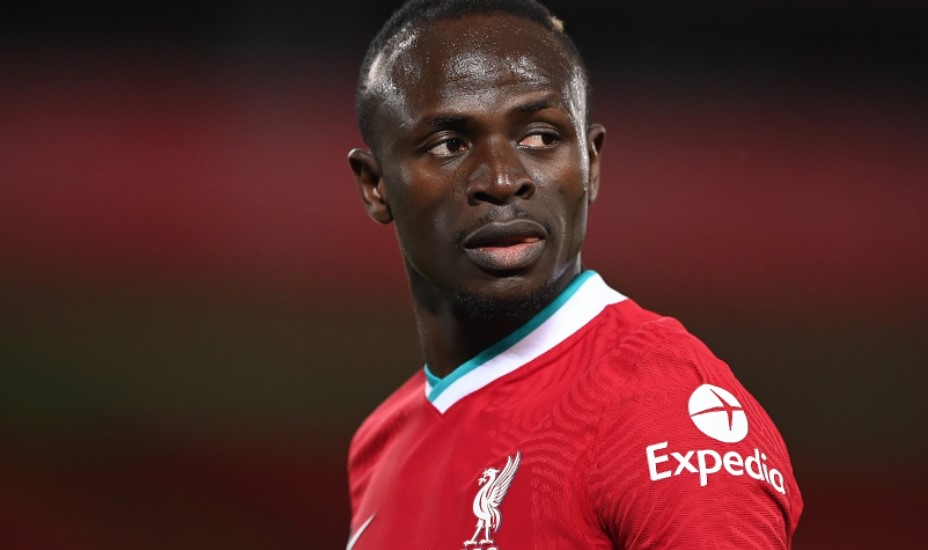 There's no doubt that Sadio Mane is one of the best left-wing soccer players we've seen at Liverpool. He can mix things up when it comes down to a pass, shot, or anything else he feels like doing at that moment. He was among the fastest players in the entire Premier League before moving to Bayern Munich, and there isn't a single defender out there who has been able to stop him from scoring thus far.
Mane coordinated well with Mohamed Sallah last season to give Manchester City a run for their money. He also guided His country, Senegal to lift the African Cup of Nations at the expense of Egypt, the fellow finalists – ( Talk about Sadio Mane vs. Mohamed Sallah in that final)!
This season, he moved to Bayern Munich, where he has proven himself to be a worthwhile buy by giving consistent performance every week. The Bundesliga defenders are not a happy lot, courtesy of the ever-threatening Sadio Mane!
2. Vinicius Jr (Real Madrid)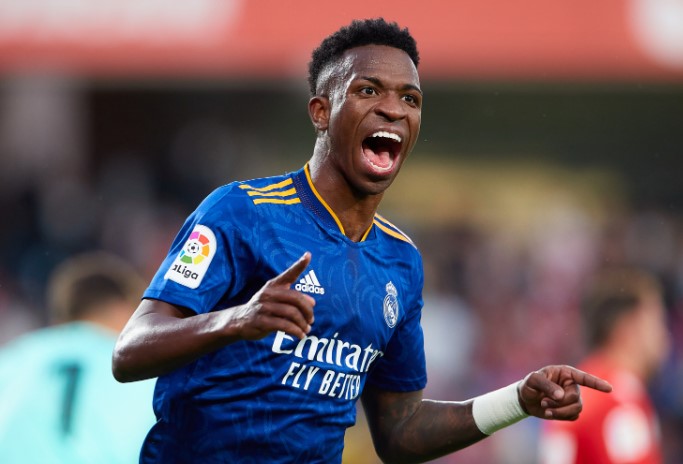 Real Madrid's move to sign elite talent across various areas of the footballing sphere has paid off in some respects, but they still have some vocal critics in their ranks. But when it comes to one youngster, Vinicius Jr., they were finally onto something. Not only have his appearances earned him positive write-ups from press members but he was also selected to participate in this year's FIFA World Cup for Brazil.
The story goes that Real Madrid signed him for his potential—he had the potential to be like a young Eden Hazard back then! So despite everything working out for the better, thanks to a fantastic debut season for this talented footballer, there are reasons to believe that his development will continue beyond what we've already seen on the football pitch.
What will Vinicius Jnr. be remembered for? His goal-scoring abilities? Sure, the boy has an eye for a goal. He can also provide pin-pointed assists for the deadly Karime Benzema. Despite all this rave, Vinicius Jnr. will be remembered for his Shamba dance celebration when he scores. He has earned racist remarks out of the dance, but he has kept doing what he knows better; devastating defenders, scoring goals, and of course doing his shamba dance!
3. Neymar (Al Hilal SFC)
While there are many talented left-wing soccer players worldwide, only a handful have a skill that can be considered "unplayable." Neymar Jr. is one of the few capable of that while playing today's modern game. The Brazilian is someone teammates need to gain or retain possession of the ball, and if he sees fit, he can engage with the crowd on his terms by dribbling within the defense and creating something special for his team. The playmaker doesn't produce impressive stat line numbers, but that may have more to do with other factors.
Neymar is a left winger with the dribbling skills necessary for today's football. He has a strong left foot that has seen him top the League One score charts ever since he joined PSG from Barcelona. He has lately formed a potent partnership with Messi and Mbappe that gives defenders sleepless nights.
Neymar's current club is Al Hilal SFC, a Saudi Arabian professional football club based in Riyadh. He joined the club on August 15, 2023, on a two-year contract for a reported transfer fee of €90 million.
Do you know the other side of Neyma besides football? I bet you do. The boy is multi-talented and he gave a cameo appearance in the widely viewed movie series; the Money Heist. Nonetheless, he plays football passionately.
4. Raheem Sterling (Chelsea FC)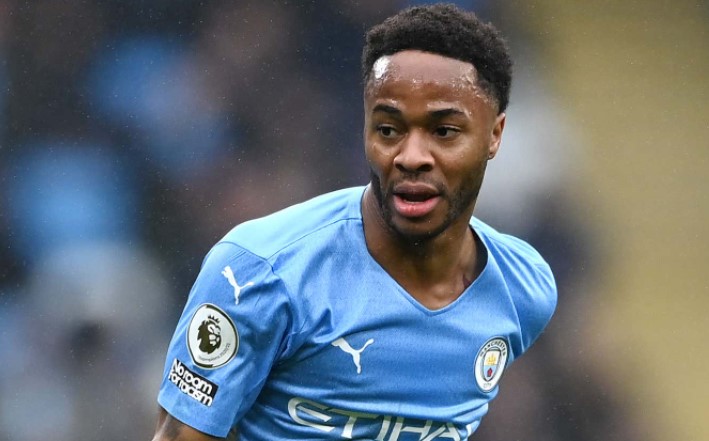 Raheem Sterling is visibly underrated among the finest left-wing soccer players of our time! Maybe he is sometimes, but it's hard to blame him. He was a Manchester City player till recently, so he had to share the limelight with other outstanding players. But that wasn't necessarily the case when it came to the 2019/2020 England Euro campaign, and it should be noted that Sterling was critical to their success in France. The guy is young and has quite a few good years left in his prime.
The 2022/2023 season saw Sterling transfer from Manchester City to Chelsea where he has already hit the road running. The start of this season has seen him record impressive stats regarding goal-scoring and assists. he is the engine that has kept Chelsea FC going, despite the many challenges the club is facing.
5. Son Heung-min (Tottenham Hotspur)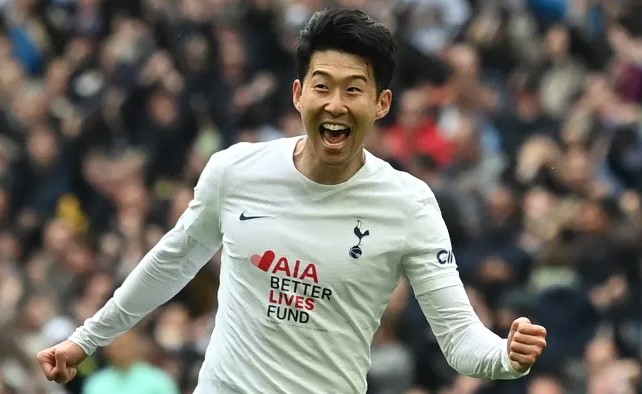 For three years in a row, Son Heung-min has starred for Tottenham. While his team previously crumbled and fell apart, the attacker continued to put up spectacular numbers that no one else on the roster could match. This season, he's holding to his usual form by scoring a few goals, laying down some assists, and completing 64 total crosses and 21 shots on target throughout all of Tottenham's games so far.
Even at 29 years old, Son continues to be one of the best-attacking players in the world by proving weekly that he is consistent in what he does and capable of taking care of business when it counts.
6. Moussa Diaby (Aston Villa)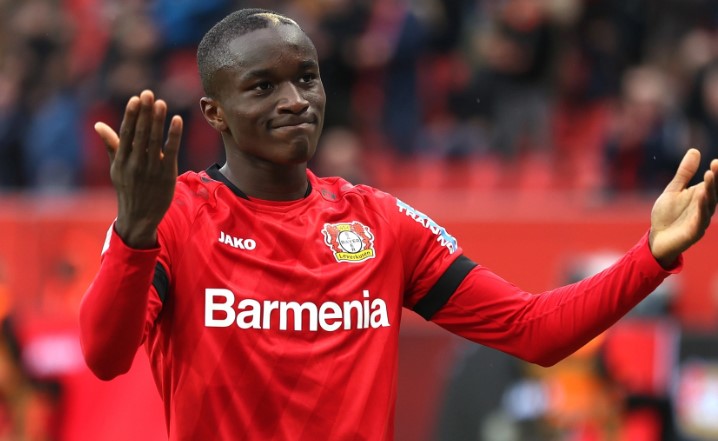 Moussa Diaby's current club is Aston Villa. He joined the club on July 22, 2023, on a five-year contract for a reported transfer fee of €55 million.
Diaby is a French professional footballer who plays as a right winger or attacking midfielder. He is known for his pace, dribbling, and finishing ability.
Diaby began his professional career at Paris Saint-Germain, before moving to Bayer Leverkusen in 2019. He won the DFB-Pokal with Leverkusen in 2022 and was also named the Bundesliga Rookie of the Year in 2019-20.
Diaby is a key player for Aston Villa and the France national team. He is expected to play a major role for both teams in the 2023-24 season.
7. Leroy Sane (Bayern Munich)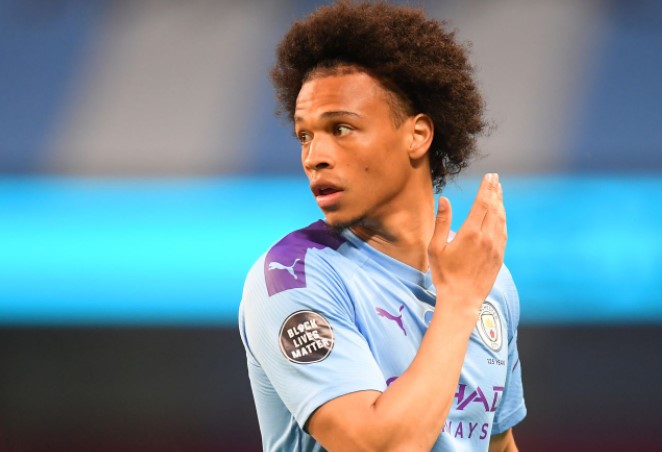 Did you know that Sane is among the finest left-wing soccer players? It was recently reported that although the German star had initially struggled to adapt following his move from Man City in 2020, he has begun to make more of an effort to improve his skill set over the last year. Injuries and a loss of confidence have continuously haunted him since then, however, and as a result, he was forced onto the bench quite frequently.
Although he would still become important during matches this season, fans continued questioning his motivation due to a lack of consistent performance. Fortunately for all parties involved, Sane achieved 14 goals and 15 assists last season, and he is back on track! He has started every single game this season, and he has set Bundesliga on fire!
8. Lorenzo Insigne (Toronto FC)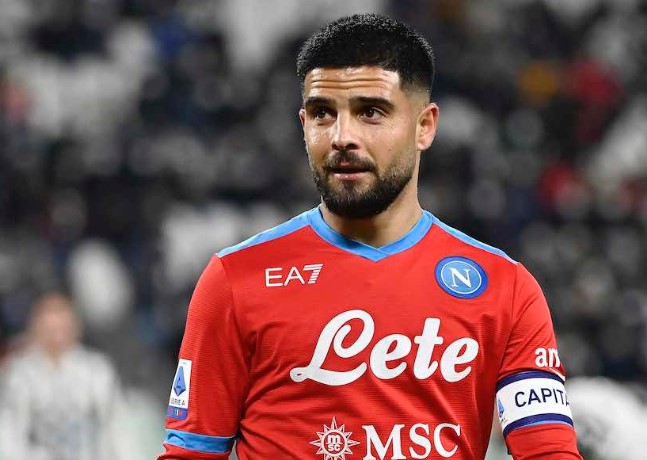 While most strikers are known for their size, movement, and finishing ability, it is the wise old head of captain Lorenzo Insigne who is the driving force behind Italy's promising campaign. The diminutive winger had two goals at Euro 2020, and both were match-winners in tight contests against teams considered more vigorous opposition. Undoubtedly, he is among the best left-wing soccer players.
He also scored both goals against Belgium in the round of 16 in a convincing 2-0 result on home turf. Insigne was also crucial to Napoli's success last season, contributing nine goals and seven assists in 36 games, with or without Dries Mertens. This season he moved abroad to Toronto FC, where it is evident that he is giving opponents a hard time from the left wing. Undoubtedly, the diminutive winger will be remembered as one of Italy's finest.
Final Thoughts
For a long time now, Left-wing soccer players have devastated opponents during games. The truth behind their ability to perform at a top-notch level is a mystery that hasn't been resolved yet. However, statistics are out there to prove that footballers such as Vicius Jnr., Insigne, Neymar, Leroy Sane, Sadio Mane, and others are currently dominating the game from the left wing of the pitch.
Reference: https://www.fourfourtwo.com/features/ranked-the-10-best-left-wingers-in-the-world