Last Updated on May 15, 2022 by
The pros include; the job is not difficult, good tips from golfers and guests, it's a fun job to engage in, it creates an avenue to meet people and establish connections. On the other hand, the cons include; rampant sexual harassment and the job is usually stressful during the summer.
Without a shadow of a doubt, golf is a fun game and one of its greatest inventions is the introduction of cart attendants at golf courses. This position is typically occupied by females and their primary assignment is to ensure an all-around delivery of snacks and beverages to golfers during the games. Just as was the case with golf clubs, balls, and tees, The beverage cart is a fascinating invention and has been in business in the golf industry since 1975.
In finer detail, the importance of beverage cart attendants can not be overemphasized as they can provide an immense contribution to profits and the reputation of golf courses. However, there are pros and cons to being a beverage cart attendant, particularly as a female at golf courses. 
Who is a beverage cart girl at golf courses?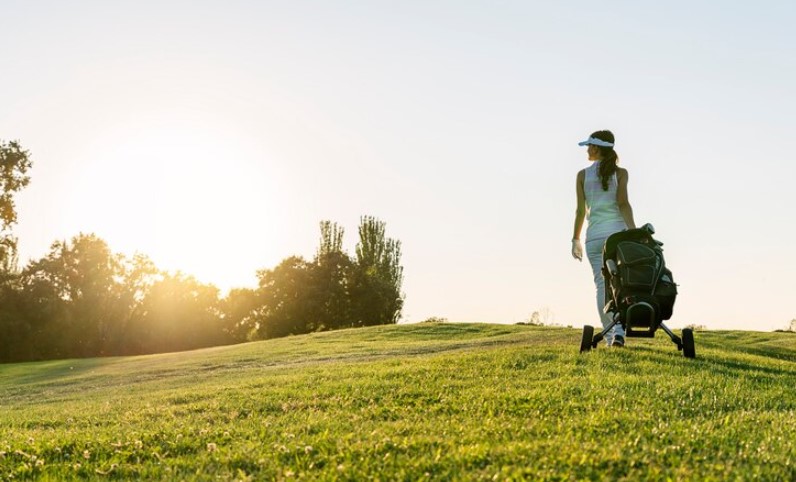 These are female employees stationed around golf courses with the task of providing snacks and beverages – usually beer to golfers during the games. Famously tagged as the goddess of golf, the beverage cart girls create a happy environment within the golf course, and their presence makes golf games more enjoyable. 
How do beverage cart girls operate on golf courses during games?
In basic terms, the primary role of beverage cart girls on golf courses is to ensure food and drinks are served to golfers and guests promptly on request. The first step in their mode of operation is to stock up the cart with beverages and food. To stay within the conformity of the rules guiding movements at golf courses, there are predetermined tracks provided for the passage of carts which drivers must strictly drive on to avoid game interference. In addition to that, it is important to keep the course free of trash and special request for drinks must be duly taken.
What are the pros and cons of being a beverage cart girl on golf courses?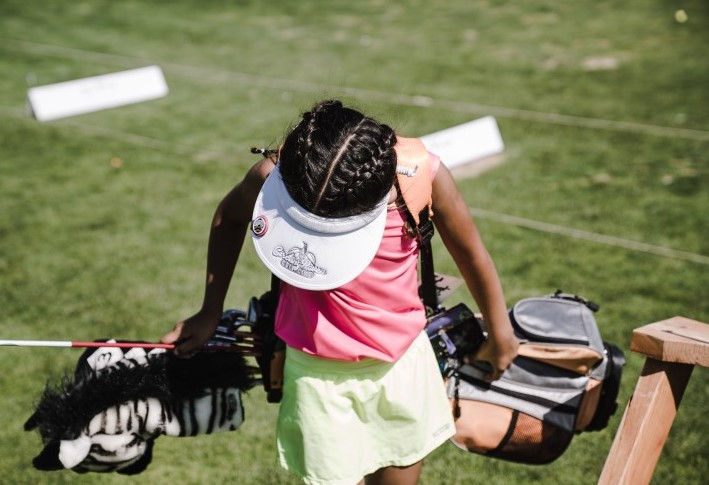 Cart an attendant is undoubtedly a fun job but it has its positives and downsides. 
Pros
The job is not difficult.
Good tips from golfers and guests.
It's a fun job to engage in.
It creates an avenue to meet people and establish connections.
Cons
Rampant sexual harassment
The job is usually stressful during the summer.
How much does an average cart girl make in tips?
Good tips from both golfers and guests are one of the major benefits beverage cart girls enjoy. Realistically with an hourly wage of $5, they can make up to $500 in tips over a nine-hour shift.
What is the age requirement to become a beverage cart girl?
In general, there are rules and standards issued by authorities in different stat that must be met before an individual can take or serve alcohol. Typically, the age limit is above 18 years in most countries and once this requirement is met, it is permitted under the law for such a person to take up the job as a beverage cart girl and start serving both alcoholic and non-alcoholic beverages on golf courses.
How do you become a professional beverage cart girl?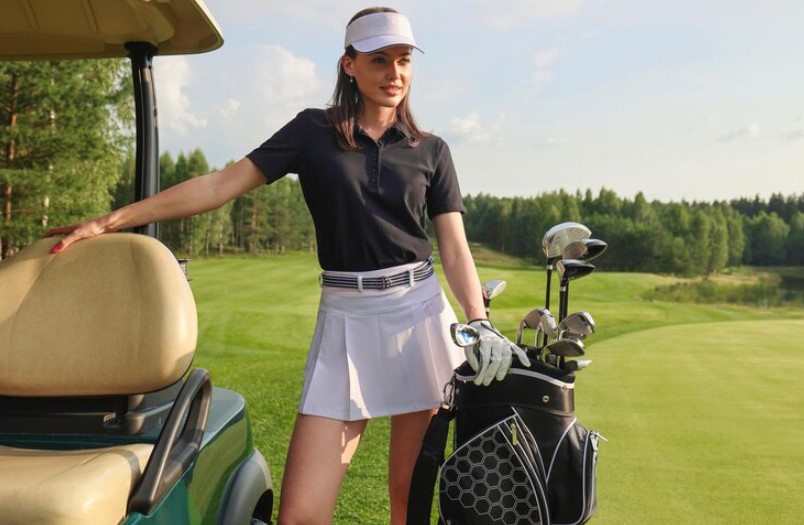 Professionalism comes with a discerning ability and is conducted by beverage cart girls in and around the golf course. In terms of conduct, cart girls are usually subjected to dirty jokes, flirty advances, and harassment of all sorts but they are expected to take them in their stride and stay respectful to golfers and guests nonetheless. In addition to that, beverage cart girls are expected to be discerning enough not to interfere with play during the game. Serving a golfer should be done with a short distance between the cart and the ball at a slow and steady pace if the cart can't be stopped.
What are the rules to follow as a beverage cart girl during a game at the golf course?
Maintain perfect silence while riding the cart and during conversations with golfers. Communication strategies like waving and thumbs up should be deployed.
Ensure you keep a slow and steady pace when you are close to serving a golfer on your hole.
Create a memo for different golfers' preferred snacks or drinks for improved understanding and familiarity.
Ensure a vast knowledge of all prices of items in your stock.
Strike a balance between cash paid for purchases and tips to avoid mix-ups at the end of the day.
Help out in maintenance and ensure the course is free of trash.
Be familiar with common groups of golfers and ensure there's no piece of glass on the course.
Always try to proffer a solution to every issue that arises and abolishes the use of the word 'no'.
Take every flirty advancement and dirty jokes thrown at you by golfers and guests in your stride and maintain professionalism.
Avoid the usage of earbuds or playing music during your shift in golf courses to avoid distraction.
Ensure your mixers and liquors are well-coordinated and have a broad and updated menu to work from.
FAQs
Here is a compiled list of frequently asked questions about the pros and cons of working as a beverage cart girl at golf courses. Let's check them out!
Who is a cart girl at golf courses?
Cart girls are golf course employees with the primary role of serving snacks and drinks to golfers and guests.
How much do cart girls make in golf?
Depending on the golf course, the average salary of cart girls ranges from $8 to $12 per hour.
Who invented the beverage cart in golf courses?
The iconic duo of Dean Martin and Frank Sinatra in  Las Vegas, United States.
Do beverage cart attendants get tips during games on the golf course?
More often than not! Although they do their job for gratuity, cart girls do get tips from golfers and guests.
Final words
Beverage cart girls are one of the inventions to make the golf game more enjoyable. It is a fun job to do but comes with flirty advances and dirty jokes. The job is quite easy with decent pay and tips are good but it can be a draining job during the hot summer, which is one of its major downsides.
As we come to the end of this informative article, we hope the resources provided in this write-up are enough to answer all your queries about the article topic. For more questions, kindly reach out to us via the comment section.
Thanks!