Last Updated on March 17, 2022 by
Sadly, Grayson Boucher did not make the NBA. The NBA is one of the biggest sports in North America, consisting of 30 teams (29 in the United States and 1 in Canada). The NBA is always fierce as it features the best athletes who train ceaselessly in preparation for the game, with slams and dunks they hope will give their team the required points which will enable them to be named Champion.
Grayson Boucher is a street basketball legend with the best ball-handling and maneuvers the game has ever seen. His incredible dribbles are out of this world, with ball dexterity so unimaginary. 
Grayson Boucher was nicknamed "The Professor" because he schools his opponent on the court.  Most times his dribbles are incredible leaving his opponent dumbfounded as he drives with the ball towards the hoop.
The professor possesses superior skills and has carved a niche for himself in street basketball but could he have played at the NBA?
Possible Reasons Why "The Professor" Isn't In The NBA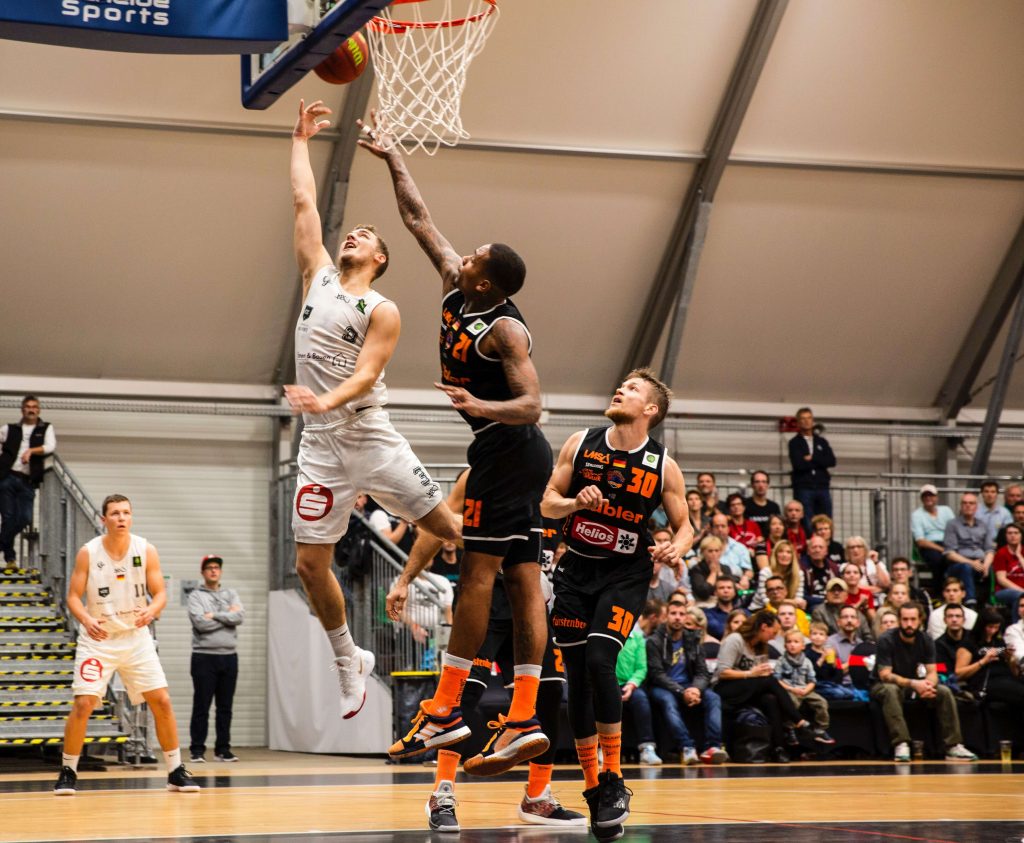 A plethora of reasons but known and unknown may have accounted for Grayson not making the NBA, the below are but few.
Boucher Never Got Drafted
The quickest way to get into the NBA was if you made the MBA draft list. As simple as that sounds the NBA draft only occurs once a year in June. At the draft, the NBA chooses players, when a team chooses that player. Grayson never got drafted and consequently did not make the NBA.
Boucher Did Not Get Into College On Time
Boucher attended McNary High school but due to circumstances had to transfer to Salem Academy. After completion, he had no offer to proceed to college, after a while opts for Chemeketa Community college. He tried to make the best of it by playing on the basketball team.
Passed The Drafting Age
The minimum age regulation as stipulated by NBA is 19 to be eligible to get drafted. It is expected that at this age you should be or rounding up college. Since Boucher did not get a college offer and opt for a community college, he missed out on the age criterion to make it to the NBA.
Boucher Is Short
When it comes to the NBA height is part of the skill. The NBA has been known to have really tall players, players whose skill sets are in direct unison with their heist. 
The NBA officially does not put a criterion on heights and a lot of incredible players have made the MBA who were under 6 feet tall. But in basketball height can be both your advantage and your peril.
Grayson Boucher is 5′ 9″ and weighs about 155 Ibs. This may be an ideal side of a fully grown adult male, but by NBA requirements, it is small. It's but a handful of players of similar build that has made the MBA and even though Boucher has a superb skill he falls short on size and height.
Boucher's Type Of Basketball
The reason Boucher isn't in the NBA could be due to the type of basketball he plays. He is a street basketball sensation and automatically not an NBA material. Boucher brings pain to the defense of street basketball but an NBA arena presents different professional players that could figure out his moves in seconds.
Street basketball has little or no rules as compared to the NBA which is bathed in rules.
Rules such as double-dribbling and travel do not hold much in street basketball but do in professional NBA and Boucher will not have the liberty to showcase most of his superior moves because of the referees. It would also be impossible to get away with most of his tricky moves even though it's amazing to watch.
Frequently Asked Questions
We took the liberty of gathering some frequently asked questions about Grayson Boucher's The Professor.
Can Grayson Boucher Dunk?
The professor has created a name and an identity as a great ball-handler regardless of his little stature. Grayson Boucher has been seen making jaw-dropping junks.
Was Grayson Boucher In The NBA?
No! Grayson Boucher did not make it to the NBA. A few reasons account for his inability to take his basketball skills to the MBA Arena. His height and small bodily stature, college, missed drafting, and ultimately his type of basketball is the possible reason he didn't make the NBA.
Is The Professor Really Good At Basketball?
Yes! Grayson Boucher is great at Basketball. His fans have nicknamed him "The Professor" owing to his incredible dribbles and ball-handling ability that amazed both the opponents and the crowds. His dexterity in basketball is surreal!
How Much Better Is The Worst NBA Player Than The Professor?
The NBA is flooded with a plethora of great players with outstanding basketball careers and superb psychics. A possibility exists that the worst NBA player might outperform Boucher because of the rules of play in the NBA that are none-existence in Street basketball. 
Where Did Grayson Boucher Go To College?
Grayson experienced a few setbacks that crushed his NBA dreams and not getting a college scholarship offer was instrumental to him missing out at the NBA. He eventually attended Chemeketa Community College, where he played on the basketball team.
Final Thought
Grayson Boucher, The Professor never made it to the NBA and perhaps is never really wanted to. However, he has managed to develop and sustain an enduring career in street basketball and other endeavors such as Acting, and a thriving YouTube channel where he teaches and showcases his amazing moves.
He might have made it to the NBA to some extent and become a legendary player and maybe Hall-of-Fame but we will never know.
Grayson undoubtedly possesses skills and his moves will set him apart amidst contemporary basketball players but owing to the aforementioned possible reasons he didn't make it to the MBA. Regardless, The Professor has tagged a basketball legend with fans scattered around the world.