Last Updated on October 1, 2023 by Alex PT
Formula 1 is named after the set of rules and regulations (or "formula") that govern the technical specifications of the racing cars. The "1" signifies it as the highest class of single-seater auto racing. It originated in 1950.
How Did Formula 1 Start?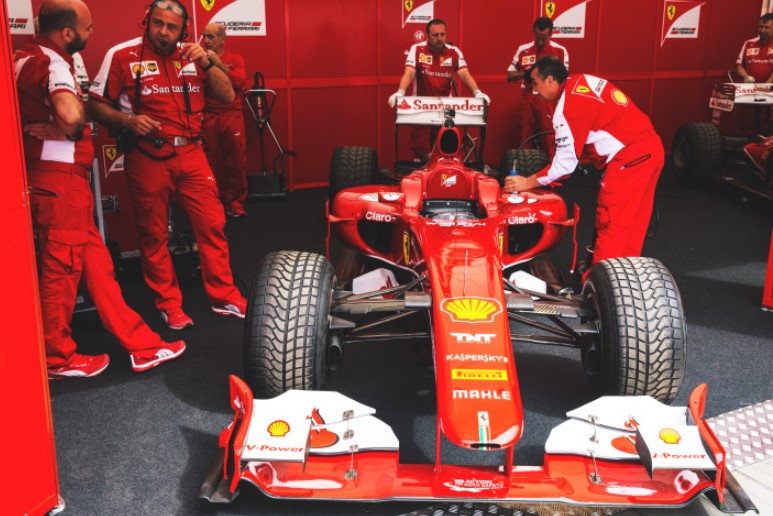 After the Second World War, The Commission Sportive Internationale (CSI) gathered to discuss the idea of reviving road racing. We know this wasn't an easy task since only a few countries organized and held races during wartime. It is also known that CSI stood for the sporting arm of AIACR (The Automobile International Federation) back in 1946.
Augustin Perouse was voted president of this sport's governing body and began devising new regulations to create a more modest race car formula that would be less expensive for teams to run. It is true even today that Augustin's name is well known in Formula One circles for a good reason, as he contributed significantly towards improving road racing competitions.
Another well-known name in the sport is Marquis Antonio Brivio-Sforza. He was a former Grand Prix racer and organized the Italian Grand Prix in 1926. He is the man responsible for proposing the Federation Internationale de l'Automobile (FIA) creation. This forerunner of today's world governing body of motorsport was created in Paris on June 20th, 1904, by car directors from France, Belgium, Germany, and Italy.
After a few months of going back and forth about the event name, it was decided that the term 'formula' best represented this type of world racing tournament. The decision became apparent when one considered that there was already Formula 2 (a series for Formula 1 drivers who are preparing to step into Formula 1 directly) and an annual Formula 3 race (Formula 3 being a junior formula series open to anyone aged 15 up to 20 years with cheap budgets). Registering an event under the name 'Formula Internationale' was also disallowed in case there were two events with the same name.
Why is it called Formula 1?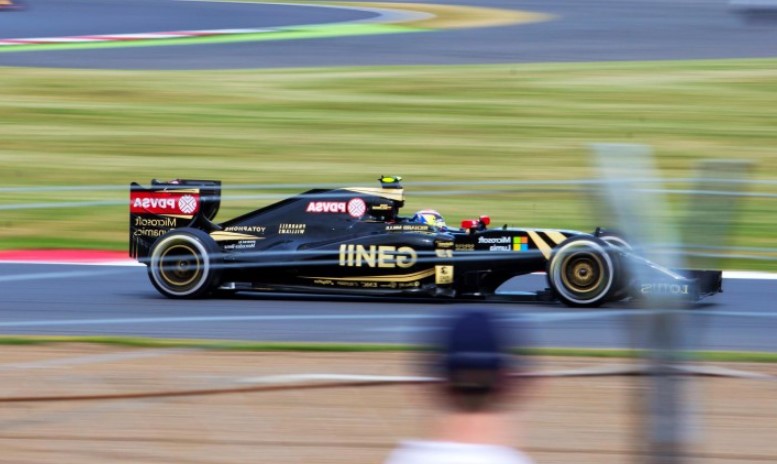 In 1946, the CSI decided that the title 'formula' was an appropriate way to represent their racing category. They chose this designation because it encompasses a strict set of rules that mandates most aspects of the sport. It also refers to how you can solve or express one variable based on another variable. It is an algebraic formula because it is used to find unknown numerical values when other variables are given constraints (in this case, being regulated by race officials). So, eventually, drivers called their category Formula 1, and it stuck!
However, it wasn't until the 1970s that Formula One racing began to skyrocket, partly due to a decade-long rivalry between F1 champions James Hunt and Niki Lauda. Only after Lauda nearly lost his life during a fire race did many realize the dangerous potential and excitement of the sport. The event caused greater attention among fans, new sponsorships, and partnerships with major automobile manufacturers to form competitive teams.
Both the F2 and the F3 feeder series were synonymous with Formula 1. They independently organized events, which attracted a lot of fans. Recently, a new and extreme racing series was launched by France. It was called Formula E (or FE) and had only electric cars. Compared to other motorsports, it's been doing pretty well as an "Indie" league. These races happen in well-known locations like Monaco or Great Britain and places like Hong Kong and Paris.
Formula 1 Timeline and Key Dates
May 13, 1950: First Official Championship Race: The first race of the Formula One Championship took place on this date at Silverstone in the United Kingdom. The race was won by Giuseppe Farina in his Alfa Romeo.
September 3, 1950: First Non-European Race: On this date, the inaugural F1 Championship expanded beyond the boundaries of Europe, with the first non-European race being held at Indianapolis 500, USA.
1958: Introduction of Constructors' Championship: The Constructors' Championship was inaugurated in this year. Vanwall became the first team to secure the title.
1961: Engine Regulation Change: In a significant change, Formula One mandated that all competing cars must use 1.5-litre engines from the 1961 season onwards.
March 15, 1975: First Night Race: The Singapore Grand Prix in 1975 marked the inaugural night race in Formula One history.
1978: Introduction of Ground-Effect Aerodynamics: Team Lotus revolutionized car design with a ground-effect aerodynamics system in 1978, which offered superior car control and speed boosts.
May 1, 1994: Death of Ayrton Senna: Widely considered one of the greatest drivers of all time, Ayrton Senna tragically lost his life during the San Marino Grand Prix. His death led to extensive changes in safety regulations in the sport.
2002: Introduction of Team Orders Ban: In response to controversial race decisions, the FIA forbade team orders that directly determined a race's outcome in 2002.
2009: Brown GP's Miracle Win: Despite only being in existence for a single year, Brawn GP won both the Drivers' and Constructors' Championships, making F1 history.
2014: Hybrid Engines Introduction: Formula One made another technological shift by making hybrid turbocharged V6 engines mandatory from this year onwards.
2020: COVID-19 Impact and Lewis Hamilton's 7th Title: The global pandemic dramatically affected the 2020 season causing postponements and cancellations. However, Lewis Hamilton managed to equal Michael Schumacher's seven World Championships.
Formula 1 Current Rules
The current Formula 1 rules are a complex set of regulations that govern all aspects of the sport, from the design and construction of the cars to the race procedures themselves. The rules are updated on an annual basis by the Fédération Internationale de l'Automobile (FIA), the governing body of Formula 1.
Here is a summary of the key Formula 1 rules for the 2023 season:
Cars:
Formula 1 cars must be open-wheel single-seaters with a hybrid power unit consisting of a 1.6-litre turbocharged V6 engine and a motor generator unit (MGU-K).
The cars must weigh at least 796kg without fuel.
The cars must have a maximum width of 200cm and a maximum height of 95cm.
The cars must be equipped with a number of safety features, including a halo, anti-lock brakes, and traction control.
Races:
A Formula 1 race must last for a minimum of 305km or two hours, whichever comes first.
Teams are not allowed to refuel their cars during a race.
Drivers are allowed to use one set of tires per race, but they can change tires during a pit stop.
Overtaking is allowed anywhere on the track, but drivers must respect the blue flags if they are being lapped.
Points system:
Points are awarded to the top 10 finishers in each race, with the winner receiving 25 points and the tenth-place finisher receiving 1 point.
The driver with the most points at the end of the season wins the World Drivers' Championship.
The team with the most points at the end of the season wins the World Constructors' Championship.
In addition to the above rules, there are a number of other specific regulations that govern Formula 1, such as the rules for qualifying, pit stops, and safety cars. The full set of Formula 1 rules can be found on the FIA website.
Here are some additional details about the current Formula 1 rules:
Hybrid power units: The hybrid power units used in Formula 1 cars are highly efficient and produce a lot of power. The MGU-K can recover energy from the brakes and store it in a battery, which can then be used to boost the car's performance.
Aerodynamics: The aerodynamics of Formula 1 cars are very important. The cars are designed to generate downforce, which helps them to stay on the track at high speeds.
DRS: Formula 1 cars are equipped with a Drag Reduction System (DRS) that allows them to reduce drag and increase their top speed. DRS can only be used in designated zones on the track.
Safety: Safety is a top priority in Formula 1. The cars are equipped with a number of safety features, and the FIA has strict rules in place to protect the drivers.
Related Article: What Effect Would Racing Fuel Have On A Normal Street Car? (Find Out Now!)
Frequently Asked Questions
What were the basic rules of Formula 1?
Most cars featured a naturally aspirated engine with 4.5 liters of displacement. Turbocharged engines were limited to only 1.5 liters of displacement until 1954 when the rules changed and allowed for more capacity and supercharging.
Did Car Racing Exist Before Formula 1?
The event was initially referred to as the European Grand Prix. Although the name had 'European,' they were essentially world-ranking events. The AIACR ran the series and ensured a competition, however small or large, all around the world. They didn't stop until World War II erupted and ended their reign over their championship races. Only then was the history of Formula 1 officially born!
Who won the first Formula 1 World Championship?
The first Formula 1 World Champion was crowned in 1950 at the wheel of an Alfa Romeo after coming out on top in a controversial race staged at the tight and twisting Autodromo Nazionale Monza in which he beat his teammate Juan Manuel Fangio by just four seconds. The Argentina man returned to win the following year's title and the next two. He set a record for championship wins with four consecutive titles, which stood for 45 years until the Brazilian driver Ayrton Senna won five in succession between 1988 and 1993.
In the early days, many manufacturers raced their own cars against each other to prove their dominance in the market. These manufacturers included companies such as Mercedes-Benz, Alfa Romeo, Ferrari, and Maserati. Their cars all played a role as pioneering models that helped pave the way for modern racing technology. The earliest models featured front-mounted supercharged 1.5-liter engines or 4.5-liter naturally aspirated engines, which were very competitive in their days.
Final Thoughts 
The Formula 1 race has a deep and fascinating history. Since its inception in 1950, the sport has evolved to its current state. One notable thing about formula one sport is that it has stringent rules that all competitors must observe. Many fans globally love the race. They constantly crave the next competition to witness how drivers exhibit their skills.
Reference 1: Why is it called Formula 1 – and 12 other questions about the championship's origins | Formula 1®
Reference 2: Formula One – Wikipedia