Last Updated on May 15, 2022 by
You can watch live or recorded soccer games on ESPN, Paramount+, fuboTV, Hulu+ TV, Sling TV, Peacock TV, Vidgo, YouTube TV, and Disney Bundle TV. 
There are a lot of misconceptions surrounding streaming soccer, and we're here to help you learn the truth. One of the biggest misconceptions is that not all games are available via streaming. While it's true that some major matches aren't shown on TV, many games will still be accessible through different avenues if you don't want to miss a single match.
 As soccer fans know, it's incredibly important to understand what you can do as an alternative. For example, as new technology evolves, more and more football stadiums around the world install television screens for all to watch games in real time!
These statements are factually inaccurate. There is more soccer on offer than ever before via legal streaming, with every single league worth its salt available from a variety of providers. Additionally, you can watch any game via streaming as long as you are willing to take the extra step and forgo your cable/satellite subscription (though if you'd like the option of DVR recording then you should bypass Hulu Live TV.) The ranking of the top 10 streaming services for watching soccer is determined by which one we have subscribed to and had the most positive experiences with based on both quality of stream and ease of use.
Ways to Watch Recorded Soccer Games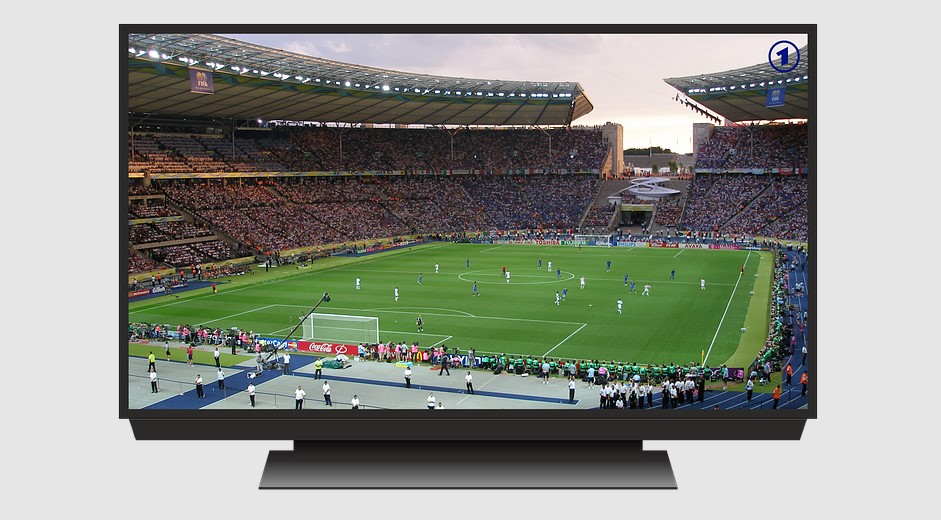 ESPN
ESPN+  is the   #1   cheapest way to stay up-to-date on what's happening in pro and amateur sports. Accessing this information is all about making informed decisions, so our mission is to connect you with only high-quality content that are both informative and engaging. With ESPN+, you can follow the biggest leagues in soccer compete like the Bundesliga, La Liga, UEFA Nations League, EFL Championship, League One, and League Two. Watch FA Cup and League Cup action as well as Euro 2020 qualifiers. If you're looking for more sports news coverage, choose from a wide variety of other options including MLS out-of-market games and an MLS original show.
ESPN+ has been a real game changer for soccer fans here in the US. Not only do they stream live games from a myriad of national and international leagues, but they also air classic competitions like the FIFA World Cup. All of this is available for just $4.99 per month or $49.99 per year, making it one of the best deals going in sports entertainment!
Paramount+
Paramount+ is the latest streaming platform from CBS. It gives you access to tons of programming including original series, movies, and live streams of regular TV stations like ESPN. Importantly it not only broadcasts Premier League games live but also brings most of the biggest European soccer matches (including La Liga, UEFA Champions League and UEFA Europa League) to US audiences for the first time ever. If there's one weakness though it would be that Paramount+ charges its customers via a subscription model as opposed to offering single pay-per-view fees for premier league games, however this could change in the future. To help you see how Paramount+ stacks up against two other major platforms (ESPN+ and Sky Sports) we have included a comparison table further down this page – as well as a bunch of handy videos explaining what each service offers when it comes to accessing live soccer from Europe's top leagues.
Hulu + Live TV
Hulu + Live TV stands out from the other streaming services out there because it has been designed with sports watchers and news junkies in mind as it includes ESPN channels as well as FOX Sports and NBC Sports, so you and your family can stream all of your favorite sporting events.
Fanatiz
One of the most popular soccer streaming services for everyone, not just residents in the US, available anywhere in the world, is Fanatiz. They offer a free trial on their online platform with any regularity plan and it's location / stream permutation specific. Not only do you get access to live matches from top leagues but you also will receive plenty of extra information about every single game as well as special offers if you're a registered member including scoring highlights and exclusive footage of some kind in relation to each event – sounds like a pretty good deal doesn't it?
Peacock TV
Peacock Premium is a paid streaming service from NBC Universal that features more than 20,000 hours of content including live sports, movies, original programs and reruns of classic TV shows from NBC. Peacock Premium offers a few different subscription options for soccer fans. The first option (that's also available for free thanks to affiliates of the network) is Peacock Premier League Soccer, which costs $45 each season or subscribers can pay $29.95 per month in year one and then $39.95 per month after that. The second option is called Peacock Premier League Soccer Plus and includes access to hear audio feeds in English or Spanish along with additional live games through the EPL Game Mix channel. This option costs those mentioned previously (per season or monthly payments depending on how you choose to subscribe) as well as an additional $25 per month or users can pay $179.00 at one time for all their fees instead of paying every 30 days throughout the year.
YouTube TV
YouTube TV comes with some good and bad news. YouTube TV is more than likely not everyone's cup of tea. And this has nothing to do with the service itself, but rather where it can direct you. BeIN Sports isn't accessible on YouTubeTV, which makes sense considering it's a streaming service. This means that there are limited accessibility options when it comes to watching popular sporting events like the NBA Playoffs or NFL games – which could be a deal breaker for some fans around the country. Now, don't get me wrong, $65/month doesn't sound like much if you subscribe online to cable television services but I'll bet your bill will go up after paying that amount for such services long term. But not only does YouTube TV come with its own fair share of setbacks and "what-if's?", but the parent company of the service itself is one of those reason why customers might not want to spend too much time without weighing their options carefully about whether or not this service is right for them.
Conclusion 
We've come to the end of this informative article. We hope you were able to find good resources in your quest to know how you can watch recorded soccer games. If you have any questions or comments, don't hesitate to contact us. Thanks!