Last Updated on October 5, 2023 by Alex PT
PXG golf clubs are costly due to their premium materials and innovative technology. They use high-quality materials, like titanium and tungsten, and employ advanced manufacturing processes, resulting in clubs that can cost up to $2,500 each.
History of PXG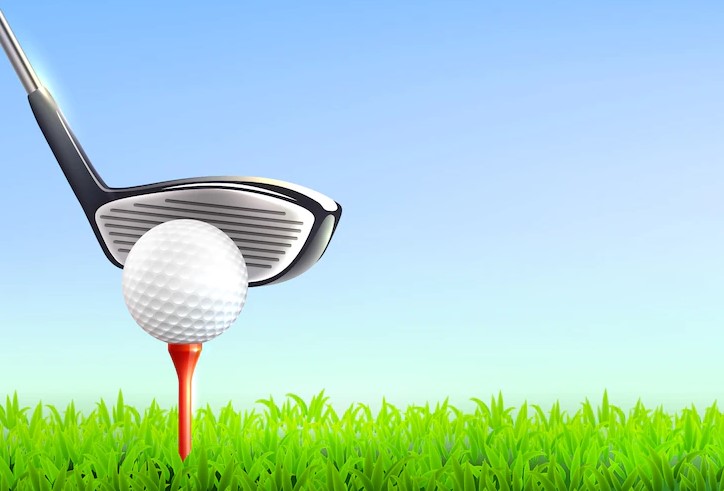 This unique brand was founded and financed by billionaire Bob Parsons in 2014. Renowned for his expensive identity, Parson is also the founder of GoDaddy, a hugely successful web hosting company. Aside from producing iron golf clubs, PXG has expanded to woods, wedges, putters, drivers, and hybrids through the years with a guaranteed top-level performance and distinctive look. Bob Parson's drive towards development and pioneering approach with a combination of passion for excellence, quality, and marketing strategy is what sets PXG uniquely apart from others in the industry of golf equipment.
Where are PXG golf clubs made?
The company's headquarters is located in Scottsdale, Arizona in the United States. In addition to that, an exclusive 45-hole Scottsdale national club on the outskirts of the city is owned by Parson for test running of new inventions of golf clubs and other recreational activities.
Why are PXG golf clubs so expensive?
As a brand committed to extensive research towards a total revolution of how golf equipment is typically made, PXG golf clubs are made with high-quality materials which is a major reason for its expensiveness. Other reasons why PXG golf clubs are expensive are highlighted below and explained in detail.
1. Custom-made fitting
Custom fitting is a growing trend and it's a concept embraced by PXG to provide specific performance for golfers with diverse skill sets. This is a major technological advancement in the golf equipment industry as it provides a long-term value than the clubs purchased off the shelf. This concept has recently gained more popularity and recommendations among manufacturers. To ensure an accurately measured and analyzed golf club custom fitting, PXG has established a great relationship with club fitters to ensure proper and completed golf club custom fitting. Custom-made clubs are processed prior to purchase and attract an additional expense.
2.Materials used
Another major reason why PXG clubs are expensive is the material used during the creation and design of the clubs. Premium material like 8620 carbon steel which is an essential part of the club head is a costly material. This high-end material guarantees consistency and quality is assured, but the only downside is that it is more expensive to purchase.
3. Premium brand
Bob Parson is the founder and financier of PXG and he is renowned as a man with an expensive identity. The billionaire businessman established this company in 2014 with the mindset of creating a better technology and particularly, a premium golf club. PXG brands are made with high-grade materials with better technology, and they still enjoy increased patronage irrespective of the high price.
4. Technology 
PXG brands have a variety of options for golfers to choose from technologically built with unique benefits to suit the needs of different golfers. This set of irons is best for better distance, feel, and forgiveness which guarantees a better playing experience. Additionally, the irons consist of custom weighting technology which allows players to have better control of the clubhead for different performances and feel. 
PXG golf clubs also come with a unique five-times forging process as opposed to the usual double-forged irons by other manufacturers, which is a significant improvement compared to other brands. The forging process ensures less vibration at impact and these qualities rank PXG as one of the best in the golf world technology-wise.
What Makes Pxg Golf Clubs So Special
PXG (Parsons Xtreme Golf) golf clubs are renowned for several special features that set them apart:
Materials and Manufacturing: PXG uses premium materials such as titanium, tungsten, and high-grade steel to construct their clubs. This results in superior durability and performance.
Custom Fitting: PXG offers an extensive custom fitting process that tailors clubs to a golfer's specific swing characteristics, ensuring optimal performance.
Patented Technology: Their clubs incorporate innovative technology, like the PXG's patented Thermoplastic Elastomer (TPE) insert, which dampens vibrations for a softer feel.
Precision Engineering: PXG clubs undergo meticulous engineering and testing to optimize weight distribution, forgiveness, and ball speed, enhancing overall performance.
Aesthetics: These clubs feature a unique, sleek, and modern design, making them visually appealing to golfers who appreciate aesthetics.
High Forgiveness: PXG clubs are known for their high levels of forgiveness, helping golfers of all skill levels achieve better results on the course.
Tour-Proven Performance: Many professional golfers use PXG clubs on the PGA Tour, demonstrating their capability at the highest level of competition.
Limited Production: PXG maintains exclusivity by producing a limited number of clubs each year, creating a sense of rarity and prestige.
Continuous Innovation: The company continually invests in research and development to stay at the forefront of golf club technology.
Are PXG clubs worth it? Is it worth the money?
1. Innovative Technology:
The design and technology used in PXG clubs set them apart from competitors. With expensive materials like high-grade steel and carbon fiber, coupled with their patented technology such as TPE (thermoplastic elastomer) injection process, their clubs deliver superior performance.
2. Customization:
PXG clubs offer a high degree of customization. Customers have the freedom to choose clubhead, shaft, and grip according to their preferences. Additionally, they can select the level of stiffness appropriate for their swinging style.
| | |
| --- | --- |
| Clubhead Options | Multiple designs based on swing speed, trajectory, and others |
| Shaft Options | Selection includes steel, graphite, and their variations |
| Grip Options | Multiple options to match personal comfort preference |
3. High-Quality Manufacturing:
With PXG, you are assured of clubs produced using top-notch manufacturing processes. Each club is meticulously constructed to ensure they meet the definitive standards of quality, increasing its longevity and durability.
4. Player Performance:
A significant number of golfers, both professional and amateur, have reported improved game performance after switching to PXG clubs. Their clubs are reputed to provide better control, precision, and distance.
5. Excellent Customer Service and Support:
PXG prides itself on offering superior customer service. From fitting services to after-sale support, they provide an overall satisfying customer journey.
6. Prestige Factor:
Owning a PXG club puts one in an exclusive club, considering their lofty price tag. For those who value the prestige factor, PXG clubs are certainly worth the money.
7. Resale Value:
Despite their initial high cost, PXG clubs tend to hold a good resale value compared to other brands. This makes them a safer investment for golfers considering upgrading in the future.
All these factors contribute to a premium experience. However, the key is to identify personal playing style, skill level, and affordability. While PXG clubs come with a hefty price tag, the value they offer in terms of technology, performance, customization, and customer service, make them potentially worthwhile for serious golfers who are willing to invest in elevating their game. This justifies their premium pricing, making them worth the investment for a certain category of players. However, for casual golfers or beginners, there might be other more cost-effective options available.
FAQs
Below is a compiled list of frequently asked questions about why PXG golf clubs are so expensive. Let's have a look at them!
Are PXG clubs made in China?
No! The company is established by Bob Parson and its headquarters is situated in Scottsdale, Arizona in the united states.
Do any top golfers use PXG clubs?
As a brand designed to produce top-quality equipment, several superstars use PXG golf clubs. The list includes top golfers like Zach Johnson, James Hahn, Scott Langley, Danny Lee, and Kyle Stanley to mention a few. Additionally, Eight current PGA tour players are using PXG clubs or other equipment.
Does PXG only make clubs for seniors?
PXG golf clubs are accessible for purchase by every individual who can afford them irrespective of gender or skill level.
Do PXG offer military discounts?
As part of Bob Parsons's Heroes initiative, there is a considerable slash in the price for veterans, retired, and active military personnel in the United States on every golf club purchased. This move is to ensure that these gallant individuals are given a fair chance to purchase the expensive PXG clubs and ultimately give the company a positive image.
Closing thoughts
PXG as a brand has undoubtedly been at the top of the golf equipment industry since it's inception in 2014. Bob Parsons is the founder and he is renowned for his expensive identity and desire for best technological outputs and quality. The major downside of PXG golf clubs is the cost but it's worth every penny quality-wise.
We have come to the conclusion of the article and we hope you get a satisfactory answer to all you queries about the article topic. For more questions, kindly reach out to us via the comment section. Thanks!
References:
https://www.golfcartreport.com/why-are-pxg-golf-clubs-so-expensive/
https://www.metroleague.org/why-are-pxg-golf-clubs-so-expensive/